Title: How do I sell my junk car in Arizona? | Cash for Cars Avondale
If you live in Arizona and have an old, wrecked, or non-running clunker car taking up space on your property, you may be wondering how to get rid of it. The answer is simple – sell it to us! At SellMart Cash for Cars in Avondale, we pay cash for junk cars in Avondale every day.
We know that getting rid of an old car can be a hassle. You may have tried to sell it yourself, but had no luck finding a buyer. Or, you may have called a scrapyard only to be offered a fraction of what your car is worth.
Who will give me top dollar for my car?
When it's time to sell your car, you want to get the best possible price. But who should you sell to?
There are a few different options:
You could sell the car to a dealership. This is usually the quickest and easiest way to sell a car, but you may not get as much money as you would if you sold it privately.
You could place an ad online or in a newspaper. This can be a good way to reach a large number of potential buyers, but it can also be time-consuming.
You can sell it to a Cash for Cars company. These companies will usually give you a fair price for your car, and they'll often pick it up from your home at no charge.
So if you're looking for convenience and a fair price, cash for cars companies are worth considering.
Where can I sell my car for the most money?
When it comes time to sell your car, you want to get the best possible price. There are a few different options for selling your car, but some will net you more money than others.
For instance, selling your car to a cash for cars company will usually get you more money than trading it in at a dealership.
This is because cash for cars companies specialize in buying used cars, so they're sometimes willing to pay more for a car than a dealer would. You can even sell your damaged car to them, running or not.
Another option is to sell your car privately. This can be a good option if you're able to find a buyer who's willing to pay what you're asking for the car. However, it can be time-consuming to list and promote your car, and you'll likely have to negotiate with buyers before reaching a final sale price.
Ultimately, the best way to get the most money for your car is to sell it to a cash for cars (car recycling) company. This option is fast, easy, and will usually get you the most money for your car.
What do I need to do to sell my car to SellMart Cash For Cars In Avondale?
It's a simple 3 step process to sell your car to Cash For Cars In Avondale.
Call the company and tell them about the vehicle.
They will give you a cash offer.
If you accept the offer, they will send someone to look at the vehicle and pay you cash.
The benefits of using SellMart Cash For Cars In Avondale:
They handle all the paperwork
They purchase cars that don't pass a smog test
They purchase damaged cars
They purchase cars that are running or not
They purchase cars with no title
They offer free towing
When you work with us, you can rest assured that you'll get a fair price for your junk car. We use cutting-edge technology to assess the value of your car, and we'll give you an offer on the spot. Best of all, we provide free towing services so you don't have to worry about getting rid of your car yourself.
If you're ready to get rid of your junk or classic car, we're ready to help. Contact us today to learn more about our process and to get a free quote. We buy cars and we look forward to working with you!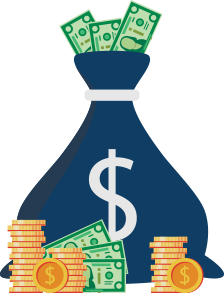 Why Work With Us?
Sell Any Car Free Towing Fast & Friendly
We are open 7 days a week!