SellMart Gilbert will pay you cash for your car— in any condition.
Located in Gilbert, Arizona and looking to sell your car? Maybe it isn't running or needs to be parted out.
Worry less: we will come to you and pay to take it off your hands.
How does our service work?
Our location, SellMart Gilbert, purchases cars from individuals in Gilbert and surrounding areas. The best part is that our business takes away the need for individual marketing, selling, and secondary apps. So, instead of paying for ads on Facebook or listing your car on Craigslist (for way cheaper), you call us, and we will expedite the process.
We have much experience providing quality, fast and profitable service. Buying cars is our thing— we do not sell cars; we only buy cars from private sellers.
Why should you buy from us?
Assuming you're located in Gilbert, we are local to you! We are a service provider with an office in your city. The perks of this?
If your car isn't in driving condition, the hassle of towing is left to us. We will toll your vehicle, no matter how bad it's running (even, if it isn't).
We are a local, reputable office, you can visit!
You can stop driving around frantically, looking for a car lot that would possibly take the car off your hands (no guarantees).
Cash For Cars Gilbert is takes the hassle out of you trying to ditch that clunky, junker car of yours. When you call our company, one of our certified auto buyers will be assigned to your case, and ready to evaluate your vehicle, at any time that is convenient to you.
Why sell to us?
Are you worried your car is too damaged to sell off? Concerned it's too much of an old, damaged junker to make a sale on Craigslist or any other reselling platform?
Fret not: We buy cars that are damaged, broken down, old and junk. No matter the condition our company will purchase it from you. As a junk car buyer in Gilbert, we make purchases on cars that are running, or not. This includes vintage and classic cars, newer vehicles, and cars with no title. As well as cars that do not pass the smog test.
Think of it like paid [car] recycling, our buying process is all about making sure one, your car is taken care of, without too much hassle to you.
Even better, no more dealing with strangers in your house– you can deal it to a trusted company. Cash For Cars in Gilbert started with the goal of providing individuals cash for junk cars, and that has been proven many times.
Steps for selling your car to our company
You might be surprised; the steps are relatively simple.
You call our company and tell us about your vehicle. What is the make? Model? Year? Condition?
We formulate an offer based off the valuation.
If you accept the offer, we send one our staff members to look at the vehicle and pay you cash.
We handle all the paperwork with you.
It's as easy as that. Money for your junk car, or not so junky car!
More to note about Cash For Cars in Gilbert
We offer a no obligation quote. So, there is no risk when you contact us. We give you a price, that you can accept or decline, otherwise you can just be on your way.

We have a friendly staff standing by to assist you. When you call us, you will meet and talk with a friendly staff member who can help you right away.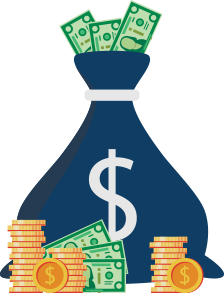 Why Work With Us?
Sell Any Car Free Towing Fast & Friendly
We are open 7 days a week!