SellMart Cash for Cars in Glendale: A Simple and Safe Way to Sell Your Used Car
Who We Are
SellMart has locations all over the U.S., including Arizona, and is paying cash for cars in Glendale. As a clean and junk car removal service, SellMart buys used cars of any condition and pays you cash for the assessed value of the car.
No more having to put classified ads online or having to work with a dealership. No more risky interactions with strangers when wanting to sell your car. As a clean and junk car buyer in Glendale, you can trust that the process will be simple and safe.
How Easy is It to Get Cash for Cars in Glendale
In three easy steps, you can sell your damaged car or clunker to us, running or not, for cash:
Call us
Get a quote
Get paid
That is how simple it is to use us for your car recycling needs. We are happy to help you through the process, and we know that you will be satisfied with our expeditious service.
Call SellMart in Glendale
When you call us to get cash for cars in Glendale, please have handy the following information to assist our friendly staff:
Make
Model
Year
Mileage
Condition of the vehicle
Title
Registration
Vehicle Identification Number (VIN)
We will use all of this information to give you the best quote that we can. If you are missing any of this information, please let us know, and we can still assist you through the process.
Get A Quote
We will provide you a no-obligation quote based on the information you give us during the initial call. Of course, the age and condition of the vehicle will affect how much money we can offer you. The more damaged or older a car is, the less the quote might be. However, classic cars may be worth a lot of money. We even purchase cars that do not pass the smog test. Additionally, if you have no title, we can guide you on what to do.
There is absolutely no obligation for you to accept the quote. So, please call us knowing that you can walk away.
Get Paid
If you accept our offer, we will do the following as quickly as possible:
handle all the paperwork
Send one of our trusted, certified auto buyers to come to look at the car
Pay you in cash
Provide free towing to take your car away
You do not have to do any of the paperwork. SellMart handles all of that for you, and you will just have to sign the title over to SellMart and the other sale documentation we bring to you. Our certified auto buyers will come to you to look over the vehicle. They have been thoroughly vetted and are trusted by SellMart. Once they check out your car and they approve the sale, they will pay you cash on the spot. SellMart will have already arranged to tow the vehicle away for free. That is how simple it is and how little you will need to do!
Give Us a Chance to Pay You Cash for Junk Cars in Glendale
Almost every type of motorized vehicle can be purchased by us – car, SUV, RV (in some cases), etc. At SellMart in Glendale, Arizona, we want to buy your used car and make it a smooth and easy process for you. Therefore, if you are thinking of selling your used car, please give us the opportunity to give you a great quote and take the vehicle off your hands as simply and safely as possible. We know you will not be disappointed!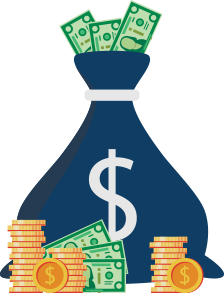 Why Work With Us?
Sell Any Car Free Towing Fast & Friendly
We are open 7 days a week!