Title: SellMart offering Cash for Cars in Goodyear
Tired of the time-consuming task of listing your old car for sale?
Taking the time to sell your car can often cause frustration. Taking pictures from every possible angle, evaluating the vehicle for every little issue, and then trying to set a price can be overwhelming. Yet the task doesn't stop there! After the listing is finally ready, you become flooded with inquiries offering to take it off your hands for a fraction of its value, or you meet scammers who simply waste your time. 
Dealerships are often no better
Perhaps you have tried it before – driving around town, asking every dealer in the area if they are interested in buying your vehicle. Yet these dealers can be picky about what kind of vehicles they are interested in buying, and maybe yours just doesn't quite meet their qualifications. While one or two may finally agree to take it off your hands, it is likely that they will offer far less than the vehicle is truly worth – wasting both your time and money in the process. Or perhaps you are simply looking to get some Cash for cars in Goodyear, and they are unwilling to work on your terms.
SellMart offers a solution
Forget the hours of labor involved in privately selling your vehicle. Whether classic cars or clunkers without a title – running or not, SellMart is offering cash for cars in Goodyear for people just like you. With friendly staff members waiting to talk with you, getting cash for junk cars in Goodyear has never been easier. Even if you know your car is bound for the dump, we even offer car recycling – still offering to pay you for the service.
Free, no-obligation quotes
By providing you with a quote during your first phone call, we make it easy for you to sell your damaged car quickly. Our staff will take several factors into consideration as we develop the quote, each element contributing to the overall value of the car.
These areas include:
Vehicle make, model and year
Mileage
Damage to the vehicle (if any)
Whether the vehicle runs or not
Once these have been evaluated, you will receive a quote, which you are not obligated to accept should you so choose. Keep in mind that we buy cars in all shapes and sizes, so even if the vehicle is beyond repair, we will offer junk car removal as well. Offering fair pricing and honest staff, SellMart will strive to work with you as much as possible.
When you choose to buy
As soon as you accept the offer given by SellMart, we will take care of the rest. With local service providers in your hometown, one of our certified auto buyers will come right to your door to conduct the sale, walking you through all the necessary paperwork. Getting cash for cars in Goodyear has never been simpler.
low-hassle sales
Being a Junk Car Buyer in Goodyear, we are familiar with trying to move broken-down vehicles from one location to another, With free towing available, there is no longer a need for you to provide transport. Simply sign the appropriate documents and we will take care of the rest.
Sell your vehicle with a company you can trust
Make selling your car easy with SellMart's friendly, trusted staff who are ready to answer all of your car sale questions. Even if your car has not passed the smog test, or has no title, it still holds value that you deserve to receive. So if you find yourself looking to get some extra cash for cars in Goodyear, call (877) 227-7741 to speak with a SellMart representative today.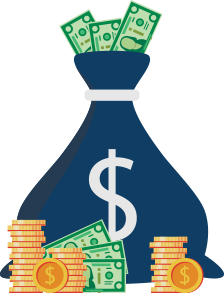 Why Work With Us?
Sell Any Car Free Towing Fast & Friendly
We are open 7 days a week!