Selling Your Car? How to Get Cash for Cars in Scottsdale, AZ
Are you looking to sell your vehicle? We buy cars! At SellMart, we provide top-of-the-line service when buying you used or new car. With multiple offices around the country, we can come right to your door so you don't have to go through the frustrating process of listing your car on swaps, social media, posting ads on Craigslist, or trading it into a dealership.
We do not sell cars. We are solely focused making it easy to get cash for cars in Scottsdale and will work quickly with you and make the process as smooth as possible.
Why Sell to SellMart?
First of all, we have an office in your area. So you don't have to drive around to different used car lots. Instead, you can call us and we will come to pick up your car right at your front door.
We will send a certified auto buyer out to the location of the car to make the final purchase, and we offer a free towing service so you don't have to worry about hidden fees or unexpected charges.
We also provide a no-obligation quote, so there is no risk to you when you contact us. We make you an offer. If you like it, great! If not, you can be on your way without feeling pressure from us to sell your car.
No more dealing with strangers at your house. You can sell your vehicle to a car recycling company that has been trusted since 1989.
Selling Your Car Has Never Been Easier
At SellMart, we believe in a hassle-free experience. Once you've decided to sell your car, the process is relatively simple:
Give us a call and tell us about your vehicle
We formulate an offer based on your description of the car
If you accept the offer, we will send out one of our friendly staff members to look at your car and pay you cash
We handle all the paperwork with you
It's as easy as that to get cash for cars in Scottsdale, AZ!
How We Make The Offer
There are a few things that come into play when we formulate the offer on your car such as,
The make, model, and year of your car
The mileage on your car
The condition of your car
The physical description and any statements of damage to your car
If your car is damaged or doesn't run, that will affect the final offer. Though older cars will usually have a lower offer, some classic cars may be worth more.
We also offer cash for junk cars in Scottsdale and will buy clunker cars, cars that don't run, and cars that do not pass the smog test. Whatever the condition of your car, we will buy it!
If you're looking to sell your damaged car, whether it's running or not, we provide junk car removal. No title? No problem. We are an experienced junk car buyer in Scottsdale and will make sure you get the money your car is worth.
A Car Buyer Your Can Trust
SellMart offers cash for cars in Scottsdale, AZ, and will buy any car no matter what condition it's in. All offers as formulated by a trusted assessment process that makes getting what your car is worth easier than going through a dealership or listing your car online.
We've been a trusted car buying company since 1989 and will honor our core values to make sure your experience with us is as smooth and as quick as possible. We are confident you won't find another company that will take as good care of you as we do. Call us today!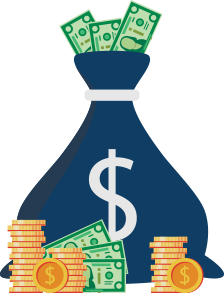 Why Work With Us?
Sell Any Car Free Towing Fast & Friendly
We are open 7 days a week!