How to Get Cash for Cars in Surprise
Got an old car that's collecting dust in your garage or driveway? Sometimes cars like these will go unused and rust away simply because the owners do not want to pay for a car recycling service, or they don't know about junk car buyers in Surprise. Some people think that nobody is willing to buy their old junk cars. That's where we come in. Want to make some quick and easy cash by selling a car like this? You've come to the right place.
How Can You Get Cash for Junk Cars in Surprise
Our process is simple. All you do is give us a call and tell us the relevant information about your vehicle. This could include the make, model, year, mileage, and overall condition of the car. Based on this information, we will formulate an offer for the vehicle. If you accept our offer, one of our staff members will come to you to inspect the car and pay you in cash. We'll handle all the paperwork and even tow the car away for free. We offer a painless experience for you, so you can figure out what to do with all your new cash!
Why You Should Sell Your Car to SellMart Cash for Cars
Getting cash for cars in Surprise can be a tough process. That's why SellMart Cash for Cars has made the whole experience seamless and stress-free for the seller. Here's how we do that:
We are a local service provider, and we have an office in Surprise
We offer free towing services to save you the trouble of transporting the vehicle
We buy cars of all conditions, whether they are damaged, broken down, or totaled
Our staff members are friendly and always ready to accommodate your needs
We offer a no obligation quote, if you do not like our offer you are not locked into a contract
Selling a car in Surprise is stressful enough, which is why we've decided to make the process easier for you. No longer will you have to deal with strangers online who ask for every detail about the vehicle before purchasing. You also won't have to wait long for an online ad to find potential buyers. We usually arrive at your home within 24 hours. Getting cash for cars in Surprise has never been easier. SellMart Cash for Cars has been a trusted, reputable business since 1989, so you can rest assured that you're dealing with the pros.
What Kind of Cars does SellMart Cash for Cars Buy?
But what cars will we offer cash for? SellMart will purchase any kind of car for cash, running or not. We understand that not everyone is looking to sell a classic car in perfect condition, which is why we purchase vehicles in any condition. We even purchase cars that don't pass the smog test. No matter the condition of your car, we will give you an offer for it and have it off your hands in no time! Don't want to pay for junk car removal? Give us a call! We'll come out to you and give you money for your clunker—no title needed. If you are looking to sell your damaged car, look no further than SellMart Cash for Cars in Surprise.
Get in Touch with Us Today!
Heard enough? Are you ready to sell your old, junk car? Give us a call at (877)-227-7741 and start the easy process of getting cash for your car! Our goal is to make getting cash for cars in Surprise as easy and simple as possible!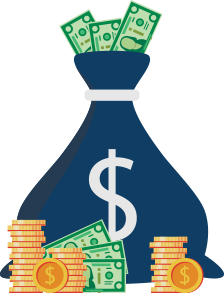 Why Work With Us?
Sell Any Car Free Towing Fast & Friendly
We are open 7 days a week!