Are you selling your old car? We Offer Cash For Cars in Tucson, AZ
When you decide to sell an old car, there are many things you can do. You can post an ad on Craigslist, for example. Or go to a dealership and see how much they'd offer for your old ride. But let's be honest, it's usually not easy or quick. And often, it can become a hassle.
What if you could avoid all the nonsense? The bad offers and endless negotiations? What if you could simply get money in your hands and your junk car sold?
You Can Avoid The Trouble, And We'll Tell You How
At SellMart Cash For Cars, we pay cash for cars in Tucson, AZ. We'll make a straightforward cash offer on your old car, running or not. And if you take it, we'll quickly get your old car out of your hands.
It's as simple as that because that's how it works with SellMart Cash For Cars:
You won't worry about the title or the DMV paperwork. No title? No problem.
We'll buy your car even if it's a clunker.
You can sell your damaged car to us, and we'll take it.
We'll buy your car even if it doesn't pass the certification test.
We pay cash for junk cars in Tucson, and we'll offer you an honest price for it.
And you don't have to move it, because we offer a free towing service.
From paperwork to delivery, you won't stress over a thing. We'll pay cash for your car, and you'll just go a take care of what matters in your life.
We'll Take Your Old Car Out of Your Hands
We pay cash for cars in Tucson, AZ with no questions asked. It doesn't matter to us how your vehicle looks or runs. We want to buy it.
SellMart Cash For Cars buys any car in as-is condition. We're junk car buyers in Tucson.
We'll buy any cars. If you have a nice car to sell - and even classic cars! - we'll pay a fair price for them. And we won't let you down or lowball you even if your vehicle is in bad condition.
Are you trying to find a junk car removal? Or a car recycling service? We're the people you're looking for.
Why Trust Us?
There are many reasons why you should give us a chance to make an offer on your old car.
SellMart Cash For Cars is a local service provider, with an office close to you. We buy cars in any condition and we pay cash for cars in Tucson, AZ. If you're in our area, no one is better equipped to help you than we are.
Also, you don't have to come to us. We'll gladly come to you and provide you with free towing services. When we buy it, we'll come and pick it up.
We take into consideration all the information about your car, such as year, model, and mileage, and make an honest offer on it - the better the car, the better the offer. But we're convinced you'll be positively surprised with what we can bring to the table for your older, damaged car.
Let's Make it Happen? It's Simple!
SellMart Cash For Cars will pay cash for cars in Tucson, from any private seller. We follow a simple, streamlined process.
This is how it works:
Call us at (877) 227-7741 and tell us about your car.
We'll formulate an offer while you're on the call with us. There's no waiting period.
If you accept our offer, we'll send a certified auto buyer to take a look at the vehicle and pay you on the spot.
After that, we'll handle the transportation and the paperwork.
Keep in mind that you're not obliged to accept our offer. You can call us knowing that you're free to make your decision.
Are You Ready to Sell?
If you're ready to sell your car for cash, we're ready for you. Call us now! We pay cash for junk cars in Tucson, AZ.
Our team at SellMart Cash for Sale is friendly and ready to help you sell your car and have some nice cash in your pocket today.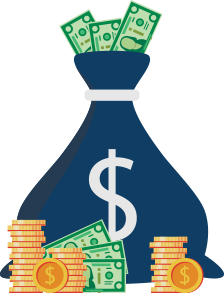 Why Work With Us?
Sell Any Car Free Towing Fast & Friendly
We are open 7 days a week!