Want Cash for your Car in Chandler, Call Us!
Do you own a car that you can't seem to sell? Would you like cash for that car? Give us a call and we will make you a great offer! If you don't want the hassle of selling your car on your own, we are here for you. Our company will give you a no-obligation offer for your car. No need to go through the painful process of selling your car, we will take it off your hands for cash! Our team is standing by waiting for your call.
Need Junk Car Removal, Give Us a Call!
Do you have a car that is an eyesore in your yard? Have a clunker that is holding up space in your driveway? Our company doesn't care what condition your car is in, we will still give you a cash offer. Whether it is running or not, we don't care. Our company offers car recycling, make the most of that junk car and let us put cash in your hand. Feel good knowing your junk will be recycled and used for something new. We will provide free towing if needed. Get a cash offer for your junk car in Chandler, Arizona.
Sell Your Car To Us Quickly and Fairly
If you have a damaged car that you are having a hard time selling give our team a call. We will provide you with a fair offer for your car. Damaged, dented, or rusted we take it all. Get rid of that clunker for cash! Provide us with the year, make, model, and condition of your car and we will give you a zero-obligation offer. We will give you a fair offer and get that junk car off your hands.
Cash For Cars in Chandler
If you have a classic car you would like to unload, give us a call and we will make you a fair offer. Let us know the condition of your classic car. Get cash for your classic car without the hassle of trying to sell it on your own. Some older, classics are worth more than you may think. Skip the online hassle and give us a call and get a straightforward offer, it's just that simple. Even if your classic does not run, we will gladly pick it up and tow it for you, at no extra charge! Our Company Buys All Cars….
Old cars
New cars
Damaged cars
Rusted cars
Cars that run/cars that don't run
Classic cars
Broken-down junk cars
To get Cash for your Car in Chandler follow these simple steps…
Give our office a call and tell us about your vehicle. Year, make model, and condition
We use this information to formulate our best offer for your vehicle
Once you accept our offer, a team member will come out to look at your vehicle, pay you the cash, and handle all the appropriate paperwork with you.
It's Just That EASY!
So, if you're tired of dealing with the task of listing your car online, or don't want the headache of weeding through scam offers, give our company a call. Our team is here ready to help you and give you a fair offer for your car. No matter the condition of your vehicle, we will make you a cash offer. Our company offers cash for junk cars, classic cars, and anything in between. If you like our offer, we will send a member of our staff out to walk you through the necessary paperwork and put the cash in your hand! Quick, easy, and no hassle for you! Let us put some money in your hand!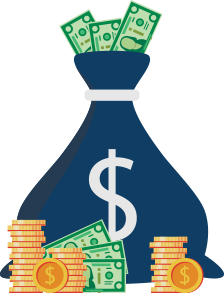 Why Work With Us?
Sell Any Car Free Towing Fast & Friendly
We are open 7 days a week!