How to Get Cash for Cars in Yuma
Have you ever wanted to sell your car but had difficulties with places like Craigslist or car dealerships? Are you in need of junk car removal? Cash for Cars is the solution for you. We're a junk car buyer in Yuma. Located in Arizona, Cash for Cars is a quick and easy way to get cash for junk cars in Yuma. While we buy cars from private sellers, we do not sell them.
Why Use Cash For Cars
Cash for Cars in Yuma is a local, trusted company that strives to make the process of selling your cars as easy and quick as possible. Our top priority is the satisfaction of our customers. Here are some reasons you should choose us:
We're local. Cash for Cars has an office in Yuma. Supporting businesses in your local area helps the community and improves the local economy.

We'll come to you. Cash for cars provides free towing. Instead of worrying about driving your car to multiple dealers, you can call Cash for Cars in Yuma and have one of our certified auto buyers come out to appraise and purchase your car.

The condition doesn't matter. You can sell us your damaged car no matter what condition it's in. We even purchase cars that don't pass the smog test. Do you have a clunker just sitting in your yard? Running or not, we'll buy it. You can even sell us cars that have no title.

No strangers in your house. When using websites like Craigslist or Facebook Marketplace you have to trust strangers with your personal information. Instead, if you use Cash for Cars in Yuma, you can deal with a trusted and secure company. You won't have to deal with the risk of your information being spread where you don't want it to.

It's easier to sell to us than a dealership. Dealerships often make the process of selling your old car long and hard. They don't offer as much money and don't accept every car. Because we're a car recycling company, we accept cars no matter what condition they're in. Dealerships often require them to be running and might even make you pay for repairs before you sell.

It's an easy way to make some extra money. Having an old car just sit in your yard or garage is a waste. We pay in cash, so it's instant money. No need to wait for a check to clear. Why not sell it to us and get it out of your hair while making a little extra cash on the side?
How to Sell to Cash for Cars
Selling your damaged car to us is easy.
First, just give us a call! Tell us about your vehicle. The price we offer will vary based on year, make, model, mileage, and condition. Normally, the older the car the less we'll offer; however, we may offer more for classic cars.
After you tell us about your vehicle we'll make you an offer. We offer a no-obligation quote. We'll give you a price and If you don't like it, you don't have to accept it.
If you accept our offer we'll then send one of our certified staff members to come and look at your car. You sell us your damaged car and we'll give you cash. We'll walk you through all the paperwork to make it as easy a process as possible for you.
That's it! All you have to do to sell your damaged car is give us a call at Cash for Cars in Yuma.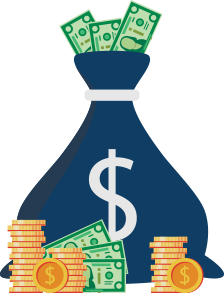 Why Work With Us?
Sell Any Car Free Towing Fast & Friendly
We are open 7 days a week!