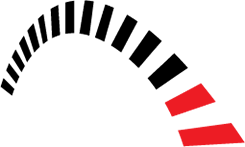 Sell Your Damaged Car Easily with SellMart
Selling a damaged car can be tough. Not only are repairs expensive, but there is the risk of not getting a fair price for it or having to struggle through the process. That's why SellMart was founded…to make it easy to sell a damaged car, regardless of the condition. By utilizing years of experience in the automotive space, SellMart provides an efficient service with free vehicle pickups and in some cases same day payments, so you don't have to wait around for your money. It also offers competitive rates based on updated market value data which ensure you get top dollar for your vehicle.
Why Should I Sell My Damaged Car?
If you have a damaged vehicle, it can be costly to repair and even after repairs are made, it may not be safe to drive. Additionally, if someone is injured in your car after selling the car, you can potentially be liable for the consequences.
These are all factors why it's better to work with a company like SellMart that specializes in buying damaged vehicles. When you sell us your damaged car, our qualified staff will come and tow away the used or scrap vehicles safely from wherever they are located so you don't have to worry about being liable. We also recycle any parts that we can so you can be rest assured your doing your part helping the environment.
How Much is My Damaged Car Worth?
If you're wondering how much your damaged car is worth, the answer ultimately is the result of a few key factors. The year, make, model and mileage can all factor into the price of a damaged car. Minor damage may not make too big of an impact on its overall value while more serious accidents could drastically reduce its worth. SellMart often finds that these types of vehicles are sold for parts so even a severely damaged or even totaled car may still have some resale value tied to it. Ultimately, if you're looking to get top dollar for a damaged car then it's important to understand such nuances. Especially in terms of how in demand certain parts from certain cars are.
We Buy Damaged Cars
SellMart is a trusted cash for cars provider that buys any damaged car in the market. We understand that accidents and other damage can happen to your vehicle, but with us you won't be left empty-handed. We will pay you on the spot for any damaged car and provide free towing without having to wait around all day. Plus, if you want an online estimate, we provide free online quotes, so you know exactly how much your totaled car is worth. Don't let accident damage ruin your day - get in contact with us today for a free offer!