Sell Your Car Today - SellMart Cash For Cars in Anaheim
Trying to sell your used car can be a hassle. You might not get the price you want from a dealership, and posting ads on classified websites isn't always effective. Luckily, there's an easier way. At SellMart Cash For Cars in Anaheim, we purchase used cars from private sellers—no matter what condition the vehicle is in.
That's right – we offer cash for junk cars! Got a clunker you want off your hands? We'll take it!
Here's everything you need to know about selling your car to us.
What We Do
We are a local junk car buyer in Anaheim. We work with private sellers to purchase their used vehicles—no matter what condition they're in. Whether your car is old, damaged, or even junked, we'll make you an offer. And if you accept, we provide free towing. Plus, we handle all the paperwork so you don't have to worry about a thing. No more Craigslist ads or headaches when trading in your car to a dealership. We can handle it for you!
Why Use Us?
There are lots of reasons why selling your car to us is a great idea.
For starters, it's much easier than going through a dealership or dealing with online classified ads.
We also give you cash on the spot—no waiting around for weeks or even months to get paid.
And since we're a local company, you can rest assured that you're working with someone you can trust.
What Cars Do We Accept?
We give cash for junk cars in Anaheim. Running or not, we will take it! No title? No problem! We will buy it. You can sell your damaged car to us with ease. Junk car removal can be an annoying process, but Sellmart Cash for Cars will do it for you. Junk cars still have value one way or another, be it for processing the metals or simply reducing the burden on landfills. That's why car recycling is a great option.
How It Works
The process of selling your car to us is simple and straightforward.
Just give us a call and tell us about your vehicle.

We'll then make you an offer based on its condition and current market value.

If you accept our offer, we'll send someone out to take a look at the car and pay you cash on the spot.
It's that easy!
How We Formulate Offer
At SellMart Cash For Cars in Anaheim, we understand that our customers may be hesitant to get a quote on their car. They may be worried about the process or what the offer will be. We want to put our customers' minds at ease and let them know that we are here to help them through the process. Here is a brief overview of how we formulate our offer on a customer's car.
The first thing we consider is the make, model, and year of the car. This will give us a general idea of the value of the car.

Next, we take into account the mileage and condition of the car. If the car has a lot of miles or is in poor condition, this will affect the price.

We also take into account whether or not the car is running and if it has any damage.

Old cars will generally be priced less than newer cars. However, some classic cars may be worth more.

We buy cars that do not pass the smog test. The price we offer for these cars will be based on their individual condition and value.
Call Now!
If you're looking for an easy way to sell your used car, look no further than SellMart Cash For Cars in Anaheim. We'll make you an offer on your car regardless of its condition and tow it away for free. You will get easy money right away. Plus, we handle all the paperwork so you don't have to lift a finger. Give us a call today at (xxx) xxx-xxxx and see how easy selling your car can be!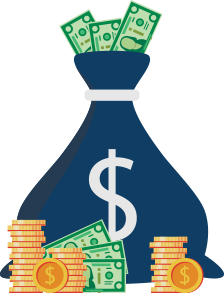 Why Work With Us?
Sell Any Car Free Towing Fast & Friendly
We are open 7 days a week!