Get Cash For Cars in Coronado, California
Are you looking to get rid of your used car? Then SellMart is the perfect option for you! We pay cash for cars in Coronado, California and our process could not be simpler. Here's how it works: Call or email us and provide information about your car such as make, model, year, mileage and condition. We will work with you to offer a price based on those details.
If you accept our offer, we will send out a representative to come pay you right away and tow the vehicle away. It's that easy! So don't wait any longer, contact us now to sell your car fast and get paid in cash today!
Why Should I Sell My Car to SellMart in Coronado?
At SellMart, we make selling your car quick and easy. We pay cash for cars in Coronado, California and provide a hassle-free process that gets you paid fast! So, if you've been asking yourself "Where do I sell my car near me?" - the answer is SellMart! Here's how selling us a car works:
Call or email us to get started on selling your car.
Provide information about the car such as year, make, model, mileage, and condition of the vehicle.
You will receive an offer from us. If you accept our offer, we send out a representative to come to you and pick up your vehicle – plus we pay you cash on the spot.
The tow truck then takes away your vehicle from your location without any extra cost to you!
At SellMart, we understand that your time is valuable. That's why we make it our mission to provide Coronado residents with affordable, quick, and efficient services for selling their used cars no matter what condition they're in. We are a licensed, bonded, and insured company providing cash payments for all types of vehicles throughout San Diego County at unbeatable prices.
We Make It Easy To Get Cash For Junk Cars In Coronado
When you work with us to sell your vehicle, our reliable junk car buyers will bring all of the proper DMV paperwork needed to complete the sale as quickly as possible without any hassles or stress on your end. We can typically pick up cars within 24 hours from when you reach out with interest in selling us your vehicle.
Cash Payment For Junk And Damaged Cars Too
Whether your car is running perfectly or damaged beyond repair due to an accident or other unforeseen circumstances. SellMart pays cash for any type of vehicle including salvaged cars, clunkers, cars that won't pass smog and junkers even without titles in certain cases! To maximize convenience on our end and yours during the sale process, we also handle all necessary DMV paperwork required by local law upon purchasing a vehicle from individuals like yourself.
Get A Fair Price For Your Car With SellMart
Cars can depreciate significantly over just a few years making it difficult to get full price when trading them in but at SellMart; we pay competitive prices no matter if the car is considered new or old since our pricing model values both running and non-running vehicles alike based off of current market standards rather than basing it off book value alone!
Do you offer cash for cars?
Yes, our company SellMart in Coronado, California offers competitive cash payments for cars. Whether your car is running or not, we are happy to give you an estimated price for it.
How much is my vehicle worth?
The value of your car depends on the year, make, model and mileage of the vehicle as well as its popularity. In some cases the car may only be good to sell as scrap metal so it's a good idea to call us and get an estimate first.
Do you provide same-day services?
In many cases we can purchase your car within the same day that you contact us - however this isn't always guaranteed so please do contact us as soon as possible if this service is important to you.
Will I be charged when my junk car is removed?
Absolutely not! We always provide free removal of any non-operable cars and no smog check will ever be necessary either - just let us know when a convenient time would be to tow away your junk car and pay you money for it!
Sell Your Junk Car For Cash Today!
Are you ready to part with your old, unwanted car? Let SellMart in Coronado, California do the work for you. We are a trusted and fast team that pays cash for used cars of all makes and models. Don't wait any longer—fill out our contact form or call us now to get started on selling your car for cash today!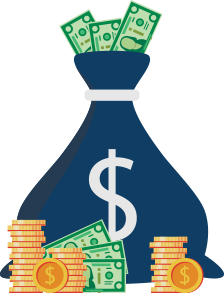 Why Work With Us?
Sell Any Car Free Towing Fast & Friendly
We are open 7 days a week!