Picture This
You're driving to work in a hand-me-down Dodge Cavalier. Maybe it's from a year that begins with 19. It's basically become a member of your family. Old college decals in the rear window. An assortment of random coins and miscellaneous mess in the middle console compartment. The glovebox hides outdated insurance cards from 2012. The floorboard is so worn, you can see the asphalt beneath it. You know the type of car. Chances are, you've driven it yourself.
Every time you brake, the whole car shudders like a ship in a storm. And those poor brake pads are ground to dust. You'll stop, but just barely. For now, anyway. How much longer will those brakes last? It's not just that it's inconvenient. Now, it's unsafe. But what can you do? At this point, fixing the car will cost you more than you paid for it.
Or perhaps you're not on your way to work. Maybe you're in your own driveway. You get in your car, hold your breath, and turn the key. Nothing. Just a click. You get out and open the hood. You don't have time for this! You're going to be late for work! Your car won't start and you have no earthly idea what to do!
What Next?
Could you sell it? That would mean a lot of repairs, replacement parts, and maintenance. Have you got that kind of money lying around? What about mechanical knowledge and skills? If you're not a gearhead already, you could look up "how to" videos on YouTube. You'll spend about half your day just watching those, let alone actually working on the car.
Have you got time to do all the research? You'd have to wade through dozens of online classifieds. But do you know who you're really dealing with? Can you trust that person?
What about trading it in? That might be an option. It could help you out with a downpayment on a new car! Then again, what dealer would accept a car like this one?
Enter Sellmart
Who wants that car? Sellmart does! We'll take that 19XX Dodge Cavalier with the grinding brakes. A quick phone call will connect you with one of our professional staff members. They will provide you a quote, which you can accept or decline. Quotes take into account your car's mileage, year, and overall condition. Don't worry, there's no pressure. You're under absolutely no obligation to accept our offer.
If you accept, we'll take care of your car. Our unbeatable junk car removal service will come to you! That's right. No need to worry about tow trucks or surprise fees. All we need are a few things from you.
Vehicle Identification Number (VIN)
Registration
Title
Selling A Car? Simple
Our streamlined process helps eliminate the need for you to find someone to buy your used car. We buy any car in any condition. Sedans, convertibles, SUVs, pickup trucks, and motorcycles, even some recreational vehicles.
Cash For Cars In Chula Vista
Welcome to Sellmart. We buy cars for cash in Chula Vista. If you've got a junker, a clunker, or a chunker that just won't run, we want it! Broke down on the interstate? We'll buy it. Transmission shot? We'll buy it. Gotta rebuild that engine block? We'll buy it anyway. We pay cash for cars in Chula Vista. Can't get to us? No worries. From anywhere in the Chula Vista area, our junk car removal service will tow your car to our junkyard.
Used Car In Chula Vista?
Tired of haggling with classified ads? Facebook Marketplace just doesn't cut it? Don't waste time with trading! Call us at Sellmart! We pay cash for used cars in Chula Vista! No need to worry with repairs or detailing, we'll take what you've got as-is. No matter the wear and tear, no matter the damage, no matter the scuffing in the paint. The dent in the hood from last summer's wild weekend getaway? We're not sweating it. We pay cash for cars, anywhere in Chula Vista.
How We Work
Call us now! Or fill out our online contact form. Get a quote INSTANTLY!
Once you accept the price, we'll schedule a tow.
We pay cash for your car on the spot!
We service anywhere and everywhere in the Chula Vista area. Any time, day or night, rain or shine, 24/7.
What We Want
Any car, anytime, anywhere in Chula Vista. We pay cash for junk cars. We accept:
Cars in as-is condition
Nice cars
Damaged cars
Non-running cars
Cars that can't pass emissions tests
Did We Mention We Pay Cash?
No matter where you are in Chula Vista, we will pay cash for your car. Call or contact us online. Get a quote, then we'll come to you. Once we've got your car, you get cash!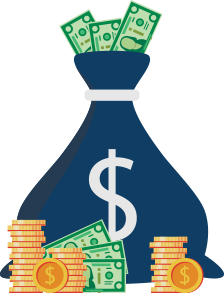 Why Work With Us?
Sell Any Car Free Towing Fast & Friendly
We are open 7 days a week!