Attention, Oceanside- SellMart Wants Your Used Cars!
Selling a used car doesn't have to be a hassle, even if the car in question has seen better days. Why go it alone? If you are looking to sell a car in Oceanside, SellMart will help you every step of the way. Many transactions take place the same day you call! We buy cars in Oceanside, so you don't have to go out of your way to get the job done. SellMart will even come to you to tow your old vehicle. Junk car removal and cash in your pocket? It doesn't get much better than that!
Why SellMart?
Too many common problems prevent individuals from successfully selling their used cars:
Listing your car online means constantly checking for interested buyers. Oftentimes, sellers will have to post multiple times in order to be noticed.
Selling to a private party can be tricky to navigate, and even more so if you do not know the individual in question.
Your car might have defects that buyers may find unacceptable. They might try to haggle or flat-out refuse to buy.
If your car can't start, bringing it to a dealer for assessment is out of the question.
But don't be discouraged!
What We Do
If you're tired of navigating dealerships and online classified boards in an attempt to sell your used car, SellMart can help. We make the process easy through our phone line and contact form options. If you accept the price we offer for your vehicle, we will come to you and give you the sum in cash. You can trust our team to walk you through the process of selling your car and having it towed- often on the same day you call. With SellMart, it has never been easier—or quicker—to get cash for cars in Oceanside!
Your Junk Cars Qualify!
AtSellMart, we prioritize quick and painless transactions that put customer convenience first. We will buy your car as-is, even if it's not perfect. Conditions we will happily accept include:
Cosmetic or internal damage
Barely driven/like new
Non-running/junk
Salvaged title
Emissions test failure
and many more!
Getting cash for junk cars in Oceanside shouldn't be stressful. That's why SellMartgets you the money for your car as soon as possible. Other processes may be overly complicated, but not ours. You deserve better from the buying and selling process, and here at SellMart, that's what we aim to deliver!
The SellMart Advantage
Selling a car by yourself is a daunting process that takes a lot of time and energy. Your Oceanside life is too full to be interrupted by haggling strangers, dubious online classified boards, or the low trade-in prices offered by your local dealer. Luckily, SellMart's streamlined and customer-friendly purchasing process cuts out the stress traditionally associated with selling your used car, in favor of putting cash in your pocket. Trying to sell your car shouldn't feel like a part-time job. Let SellMart do the work for you and get quicker results than you would anywhere else.
Friendly, Fast, and Worry-Free
We believe a positive customer experience makes all the difference, and the professionals at SellMart are happy to help you get quick cash for cars in Oceanside. When you call about your car, we'll give you a price. You can also fill out our contact form for a quicker pricing turnaround! If you accept our price, we'll come to you and give you cash. It's so easy! In many cases, SellMart can often tow your junk car on the same day you call. The simple process and expertise we offer make SellMart your most trusted name in used car purchasing.
So Simple!
Not too much these days can be considered "effortless," but the purchasing and towing services offered by SellMart fill that definition for the Oceanside area. We turn a potentially distressing process into a breeze, so you don't have to worry about your junk car anymore.
We price your vehicle
We drive out to get it
We tow it away and leave you with cash
You get to sit back and relax!
It really is that simple. They say that time is money, and SellMart can help you to have a little more of both- and who wouldn't want that?
Convenient for You
Constantly refreshing online classified pages and dealing with strangers can be frustrating enough to make you want to haul your junk car to the junk yard in Oceanside yourself. Don't throw your money away! From the comfort of your home, call SellMart and get a price for your vehicle. We'll tow it away, leaving you with cash and more free time than you'd have trying to sell the car yourself. It's a simple, quick, and trustworthy process. If you're seeking cash for cars in Oceanside, look no further than SellMart!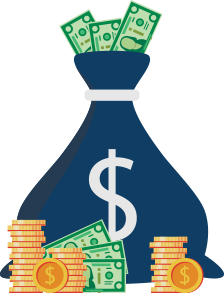 Why Work With Us?
Sell Any Car Free Towing Fast & Friendly
We are open 7 days a week!