We're located at: 1522 18th St #440 Bakersfield, CA 93301
Clear your Clunker: How to Get Cash for Your Car in Bakersfield the Easy Way
You're already a busy person with a lot on your mind. Dealing with a junk car doesn't have to be one of the things that keeps you awake at night. If you're looking for a safe, easy, reliable way to sell your damaged car in Bakersfield, keep reading to find a great solution to your problem.
Help! I Have a Car I Can't Use!
Unexpected car repairs are a major source of financial stress and sometimes a car is so old or in such bad condition that it's just not worth the mechanic bills. What do you do now? Well, you have a few choices:
Research every junk car buyer In Bakersfield (and get more stressed)
Put an ad on Craigslist or on an app like Nextdoor or Facebook to try to sell your damaged car to random strangers (and hope you don't get scammed)
Drive around to as many dealerships as you can to try and make a trade (and hope you don't get undersold)
Or you could just call SellMart Cash for Cars in Bakersfield for a local, reputable junk car buyer who's looking to buy your car.
Wait, How Do I Recycle my Car for Money?
The whole point of recycling is turning something you don't need into money, right? You might be more used to thinking of recycling cans for a few cents, but SellMart Cash for Cars in Bakersfield makes it incredibly easy to recycle your car to a trusted company for a fair price. You won't even have to leave your house to do it.
SellMart Cash for Cars in Bakersfield is a local auto purchaser and is ready and able to help you as soon as you need them.
Pro-Tip: Don't worry if the car is completely dead. SellMart Cash for Cars in Bakersfield offers free towing once you accept their offer.
What Does SellMart Cash for Cars Do?
The traditional method of getting rid of a car that you can't use has changed. SellMart gives local car sellers the best possible options with the least amount of hassle. They only buy cars from private sellers. No lots. No agencies. They don't sell cars, either. Buying old cars is literally all they do.
Pro-Tip: No title? Didn't pass the smog test? No problem. SellMart Cash for Cars in Bakersfield will still buy your car!
What kind of Cars Does SellMart Cash for Cars Buy?
It doesn't even matter if your car is running or not because SellMart has made junk car removal into an art form. They'll buy your damaged car, no matter what condition it's in. Needs repair, totally broken, slightly damaged, old, or just this side of the junk heap.
Pro-Tip: Your car's age and condition will make a difference in the price they offer. A 30 year old rustbucket isn't going to be worth the same money as a restored classic car… but SellMart is happy to buy either at a fair price.
Sounds Great! How Does Selling my Old Car Work?
Turns out that selling your car to SellMart Cash for Cars in Bakersfield is easy… Like "ordering pizza" levels of easy.
Call their Bakersfield office and answer a few easy questions about your junk car (make, model year, mileage, and condition.)
Give them a few minutes to run the formula to give you a personalized offer. (The car's age and whether or not it runs will make a difference with how much they offer.)
Decide whether or not to accept the offer. SellMart offers no obligation quotes. There's absolutely no risk to you.
If you decide to accept their offer, they'll send one of their friendly, professional staff members over with all the paperwork. They'll inspect the car, walk you through the paperwork, and pay you cash. It can't get any easier than that.
SellMart is a great way to get cash for junk cars in Bakersfield, but it's also important that you have a realistic expectation of what your clunker is worth. If you're selling that 1968 partially restored classic car, you're going to get more money than you would for a thrashed minivan, and newer cars are generally worth more than old ones.
Is SellMart Cash for Cars in Bakersfield my Best Option to Get Rid of my Junk Car?
SellMart's no-obligation quote makes them stand out; if you don't like their offer, you're free to try to sell your junk car elsewhere. They'll come to you, tow your clunker if necessary, and pay cash for your old vehicle. That, plus their quick, reliable, fair, friendly (and local!) service makes them the solution you didn't know you needed to the problem of that old car taking up space in your driveway.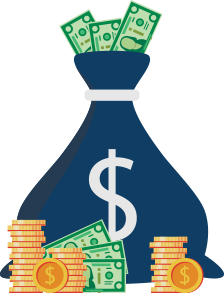 Why Work With Us?
Sell Any Car Free Towing Fast & Friendly
We are open 7 days a week!