Attention! Cash for Cars in El Cajon!
SellMart Cash for Cars
Are you trying to sell your used car in the El Cajon area? Do you want fast, professional service? Avoid the inconvenience of dealing with "For Sale" signs and the unpredictability of online strangers. SellMart Cash for Cars in El Cajon is the simple solution for your automotive selling needs! We buy cars, running or not. Cars can be in any condition, well maintained, clean, dirty, damaged, or just plain junk!
Skip the hassle of selling a used car through dealerships or online ads. Go right to the professional source. Better yet, our professionals will come to you! We have a local office in the El Cajon area. Our professional purchasers can be at your location, offering cash money for your used car in a few business days. If you're looking for a fair price, junk car removal, or car recycling, SellMart is the right choice for you.
We Buy Cars!
Used cars for cash.
Old cars for cash.
Classic cars for cash.
Junk cars for cash.
Clunkers for cash!
Car doesn't pass a smog test? Sell it for cash!
No title? We can work with you to get you cash!
Junk Car Buyer in El Cajon
Get cash for junk cars in El Cajon. Running or not, it's not a problem. We will take it off your hands. SellMart Cash for Cars in El Cajon offers free towing service. If your old vehicle is inoperable and taking up space in the driveway or on the street, why not get paid to have it taken away? Why risk a fee from the city? Why risk taking an uninsured vehicle to a dealer or junkyard? Wave goodbye to that broken down heap. Sell your damaged car for cash! Our professional buyers will come to your location and make you an offer. Turn that eyesore into money!
How Does It Work?
First, call this number: (619) 202-5700. Answer some questions about your car. Our staff are well-informed, professional and can answer any question you have about the process.
Next, our friendly sales professional will make an offer based on the make, model, year, mileage, and condition of the vehicle. Each of these factors will have an impact on the price of the car.
Finally, once you have accepted our offer one of our buyers will come to your location. We will work on the paperwork and processing with you. Then we tow the car away while you keep the cash! Remember, SellMart offers free towing!
Why Use SellMart Cash for Cars in El Cajon?
SellMart has been operating in the Southern California area since 1989. Based in San Diego, the brand has grown and now serves communities across the entire nation. Why spend money on online ads and marketplaces, or leave your vehicle unattended in a high visibility/high risk location when a professional buyer can come to you? With SellMart you get:
Fast service
Free Appraisals
No obligation quote
Free Towing
We come to you!
That's right. There's no obligation. If you are not happy with the price quoted you are under no obligation to accept our offer.
Modern Day Convenience With A Personal, Professional Touch
SellMart Cash For Cars in El Cajon offers a safe, convenient way to sell your used car, no matter what the condition. Steer clear of the struggle of the dealership, and the nuisance of constantly checking your inbox for unreliable buyers. Your space is valuable. Make the most of it. If you simply need to get rid of a car that's past its prime, junk car removal, or car recycling, SellMart's fair pricing, no obligation offers, and free towing will make your life easier. Our staff can't wait to hear from you.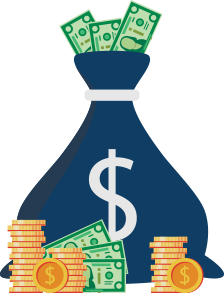 Why Work With Us?
Sell Any Car Free Towing Fast & Friendly
We are open 7 days a week!