Have a Junk Car and Need Money?
Get Cash for Cars in Encinitas from SellMart!
Who is SellMart?
SellMart is a junk car buyer in Encinitas who buys cars from individuals, however, they are not a car dealership. SellMart is a locally owned and operated car recycling business, offering cash for cars in Encinitas to locals who are looking to part ways with their vehicle while making a little money at the same time.
What can SellMart do for you?
If you have a classic car or a clunker and want to sell your car, SellMart is a local business that offers cash for cars in Encinitas. Instead of using online ads to find cars, SellMart prefers to go straight to the individual, saving you time and hassle of finding a buyer or going to a dealership. Are you in the Encinitas area and in search of a way to get some cash for a junk car?
SellMart offers cash for junk cars in Encinitas and is happy to give you a "no obligation quote" with no pressure to take them up on the offer. Part of the purchase includes, at no cost to you, free towing of the vehicle from the premises, again saving you, the seller, from hassle.
How Does This Work?
SellMart has a very simple, 3-step process that is customer-focused to provide you with excellent service. SellMart wants to give you cash for your car!
Step 1: Call SellMart and provide them with necessary information about the vehicle that you are selling.
When you contact SellMart, you will need to provide the following information to be sure that you are able to get the best price for your vehicle.
Make
Model
Year
Mileage
Condition of the vehicle (damaged or not damaged)
Does the car run?
Is there a title
Does this car pass the smog test
Step 2: SellMart uses the vehicle information provided to formulate an offer for you. This offer does not obligate you in any way to sell your car and is both is hassle and risk free.
SellMart has no guarantee on pricing but try their best to offer you a very fair sum of money for your vehicle. The information provided are the points that are used to consider price. Older cars generally bring less cash than newer cars with exception to certain classic models, but be assured that SellMart will work hard to give you a very fair offer.
SellMart will still buy your car even if it does not pass the smog test!
Step 3:SellMart will provide a sales quote and if you accept, will arrange with you a time that is convenient to send a representative to you to look at the vehicle being sold, pay you cash and arrange to tow your vehicle away. Towing is on us! You pay nothing – we pay you!
SellMart does not guarantee the best price for your car, but will give the best offer that they can give to you.
SellMart does not guarantee same-day towing.
SellMart Wants to Pay You Cash!
SellMart pays cash for cars in Encinitas and is focused on doing so in a risk-free, hassle-free way that puts the seller first. Through following just 3 simple steps, you can get some money and get rid of that old clunker sitting in your yard! It's a win-win! More money, less junk in your yard.
Call SellMart and tell them about your vehicle, let them come up with a no-obligation offer of cash, and you can decide if it is doable. If the offer is accepted, SellMart sends someone out to look at the car and pay you. SellMart does the paperwork and takes care of the towing.
If this is the deal for you, call SellMart today!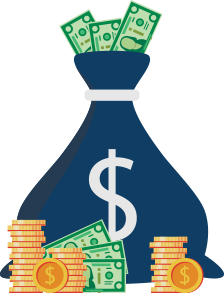 Why Work With Us?
Sell Any Car Free Towing Fast & Friendly
We are open 7 days a week!