Looking to Sell Your Car?
SellMart wants to buy your car in Escondido. Don't just go to any junkyard in Escondido! We looked at the typical car sale process and knew there had to be a better way. So we created SellMart! SellMart is the fast and easy way to sell your car and get the greatest value! We innovated the car selling process. As our service makes the process frictionless, we are the best way to get cash for your old, damaged, or broken junk cars. That car could be cash in your pocket, so do it the right way with SellMart
What is SellMart?
SellMart has been a trusted name in the automotive industry since 1989. We give cash for cars in Escondido and many other cities across the United States. We buy cars in as-is condition, meaning your car is read to sell today! SellMart is the best way to get cash for junk cars in Escondido. Our method is easy! SellMart does the hard work for you. Private selling searches and trade-ins are unbelievably time-consuming. Don't worry about posting ads and then waiting weeks for replies. Let us buy it as soon as today. Get your money within 24 hours!
Our Process
We want your car and we want to buy it quickly. We will give you a price over the phone or instantly with our contact form. When you love and accept the great price that we give you, we will come to you and give you cash for your vehicle. Typically, we will tow the car away the exact same day. Our process is frictionless, meaning you do not need to waste your time dealing with online classifieds or any other messy search. We get money in your hand the quickest.
Contact us
Receive offer
Get Paid
Call us today!
What Kind of Cars Do We Buy?
We buy any car you need to sell! This variety includes:
Nice cars
Damaged cars
Non-running cars
Junk cars
Cars that don't pass the emissions test
Cars with a salvaged title
And More! You might think your old junk car is useless. On the contrary, you could be having a bonus payday from that car. SellMart wants to buy that old junk car, even if it is non-running. We want to pay you for whatever car is hogging up your garage space. Not sure what your car is worth? Contact us today and get a great offer!
SellMart is the Reliable Way
SellMart is a team of professionals with high standards for service and customer satisfaction. With SellMart, you will not have questionable strangers from an online classified advertisement. We do not want you in danger from an internet stranger. SellMart is tried and true as the safest way to sell your old car. We have been the best since 1989.
Paperwork is usually a confusing hassle, but when you sell to us, we take care of it for you! Don't worry about spending hours waiting in lines and figuring out a binder of documents. We do that for you, so you can relax and get paid.
We Buy Junk Cars!
We want your car, even if it does not run anymore! We specialize in junk car removal. We are the best service where you can get cash for junk cars Escondido. Don't let your old car go to waste. That old junk car can turn into money in your pocket! We want to take that old, broken, gas guzzler off your busy hands. Our junk car removal will free up your space and give you cash quickly. Your junk car could be worth much more than you realize. Contact us today and get a price!
Short on Time?
Your time is important, and we want you to make the most of it. You shouldn't spend weeks selling a car on classified ads when we could buy it right away! We make the process incredibly fast. We often buy the car the same day as customers call us! If you are looking to sell your car as quickly as possible, we are the best solution. Give us a call to buy your car in Escondido. We will come to you! We will take care of the towing. Often, we can tow the day we buy!
Your Best Choice for Your Car (and Wallet!)
SellMart is the best car-sale solution in Escondido. Why? Because we care for you and your car. We buy your car quick and as-is, so that you are paid expeditiously. Selling your car has never been easier! We want to buy your car and we want to buy it quickly. You could have cash in your hand as soon as the same day you call us!
You can call us on the phone or fill out our contact form to get your quote. Our professional team looks forward to meeting you and giving you the best offer on your car.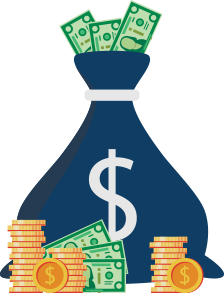 Why Work With Us?
Sell Any Car Free Towing Fast & Friendly
We are open 7 days a week!