Cash for Cars in Fontana, California
SellMart Cash for Cars is a California company, with locations all over the state for your convenience. When you have a car to sell, but don't want to go through the agonizing process of driving it all over town and waiting on lowball quotes, SellMart Cash for Cars in Fontana is here for you.
We Buy Cars in Any Condition
We know it's not easy selling a car. Whether your car is a classic, running or not, has no title, is damaged, or just a piece of junk, we're interested in taking it off your hands for cash! If your car falls under any of the following categories, call us at (877) 227-7741:
Perfect condition
Runs
Doesn't run
Damaged
Classic
No title
Clunker
Junk
A Hassle-Free Car-Selling Experience
If you've ever tried selling a car before, you know how time-consuming and frustrating it can be. There are plenty of options for selling your car, from posting an ad on Craigslist to bringing your car to a dealership, but these options have serious downsides. Anyone could respond to a Craigslist ad, and then your unknown buyer either has to meet you at your own home, or you have to spend time trying to find a good public meeting place. If you take your car to a dealership, you can forget about being offered the best price. Dealerships buy your car for the purpose of reselling it, so you know they're going to offer you much less than what it's actually worth in order to make a profit.
How to Get Money for Your Clunker
Selling a car in great condition is hard enough, so what do you do when you need to sell your damaged car, have your junk car removed, or recycle your clunker? Lucky for you, we can offer you cash for junk cars in Fontana.
When you have a car that is too unreliable to sell to a buyer who intends to drive it, or can't pass the smog test, or maybe a car that doesn't run at all, how do you even go about getting rid of it? You can't drive it around to different dealerships, and you don't want a stranger from Craigslist coming to your house to drive or tow it away. What you need is a trusted company like SellMart to come inspect your vehicle, pay for it with cash, and tow it. Getting rid of a junk car for cash money has never been easier.
Follow These Quick and Easy Steps to Sell Your Car
At SellMart Cash for Cars in Fontana, we do NOT sell cars. We only buy them from private sellers like you, regardless of your vehicle's condition. If you need to sell your car quickly, hassle-free, and for a good price, you've found your buyer with us. Here's all you need to do:
Call SellMart at (877) 227-7741.
Answer some simple questions about your car regarding its make, model, mileage, and condition.
We formulate a unique offer just for you.
If you choose to accept our offer, we'll send a team member to you to check out your vehicle, handle all the paperwork, and give you your cash.
Look No Further than SellMart Cars for Cash in Fontana
Whether your car is a classic in mint condition or a clunker that doesn't run, we're the people who want to take it off your hands for cash. With no risk, simple steps to follow, and friendly team members, you won't want to go anywhere else to sell your vehicle. Call SellMart Cars for Cash at (877) 227-7741 to get your offer today!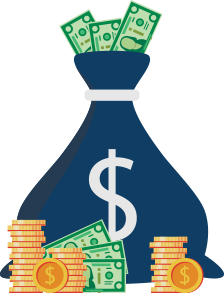 Why Work With Us?
Sell Any Car Free Towing Fast & Friendly
We are open 7 days a week!