Looking for Cash for Cars in Fremont?
To the residents of Fremont, California- are you strapped for cash right now? Are you car recycling? Do you have a damage or otherwise broken car taking up space in your driveway? SellMart Cash for Cars is looking to take it off of your hands! SellMart Cash for Cars in Freemont is a professional, friendly, and (most importantly) quick way to get some money for your old junker. Running or not, we'll take it off your hands. We charge no obligation quote, so there's no risk. It's not like Craigslist where you have to do all the work and contact a stranger. We're a junk car removal company that you can trust.
What We Do
Simply put, we give you cash for your junk car. Cash for cars in Freemont is just down the block. We'll come to your place with a free towing service, and our certified auto buyers will purchase your vehicle. See? Easy as one, two, three. We're a company founded by two friends, who wanted to fill a hole in the used car market. We're junk car buyers in Fremont, but we also have locations all over California and Arizona, so we're never too far! We've got cash for junk cars in Fremont and all over!
How it Works
We understand that transparency is a commodity, and we want this to be as easy and as profitable for you as it can be. So, here's our system. Getting cash for your car in Fremont is as quick as it can be. Here's how we do it:
You call our company and tell us about your vehicle.
Tell us the make, the model.
Tell us the mileage, and weather the car is running or is damaged.
Give us your asking price and your contact information.
We come up with an offer.
Once the offer is accepted, we send our buyer to you!
And don't worry, we'll do all the paperwork with you. We'll give you a fair offer, and we'll pay in cash. If you like the deal then you can accept it, and if not: then it's no big deal, either! We make our offer based on the make, model, year, milage, and condition of the vehicle.
Why Us?
We buy cars! Why should you sell your damaged car to us? Well, it's our specialty! We're a Better Business Bureau accredited company. If you need to recycle a car, clunker, or even a classic car then we are the experts. Our track record is great too. We've been a company since 1989 and we have locations all over the country. We don't haggle, nor will we ghost you. We're smart and fast. What else could you ask for? We care about your time and your money and will give you easy cash for your car. Our staff is filled with courteous, and trustworthy professionals.
What Do I Need?
No need to post on Craigslist or search for a dealership. To sell your damaged car, you need a proof of ownership and a government issued identification. You'll need your title, but in some instances, you'll just need a vehicle registration. That means even in some cases, no title is fine with us. Also, your vehicle does not need to pass a smog check. With all that in your hand, just give us a call and we'll give you an offer. We'll be there as fast as possible. Once everything is in order, all you have to do is sit back and relax. Wait for us, and we will be there before your coffee cools, offer in hand, and ready to do business. So, what are you waiting for? We have cash for junk cars in Fremont today and every other day!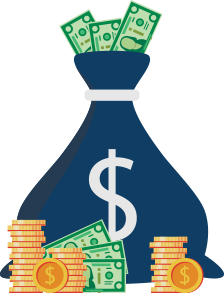 Why Work With Us?
Sell Any Car Free Towing Fast & Friendly
We are open 7 days a week!