Need Cash For Cars In Fresno? Look No Further
When it comes to owning a clunker, you may find yourself in a desperate position to get rid of it by any means necessary. It is just taking up space. Despite your best intentions, you are getting no offers on Craiglist or Facebook Marketplace. At this point, you just need the cash, and this is where cash for cars in Fresno comes in.
What is SellMart Cash For Cars?
At SellMart Cash For Cars, we buy your car for cash whether it is running or not. We are a local car recycling company based in Fresno. For the past 35 years, we have been serving customers from all different backgrounds to sell their junk cars, trucks, RVs, and motorcycles. SellMart offers cash quickly with a no-obligation quote, so there is no pressure to take our offer!
How Does Cash For Cars In Fresno Work?
Our system is designed to have you in and out as efficiently as possible. Once you get in touch with one of our representatives, you will be able to describe your vehicle, including its make, model, year, mileage, and its current condition. After your initial consult, we will get back to you with an offer. If you accept, we will send a free towing service to pick up your vehicle. At that point, one of our drivers will inspect your vehicle up close and offer you the money as promised. We will handle the paperwork, so you are free to cash that check right away!
What Kind of Cars Does SellMart Accept?
SellMart accepts cars of any caliber. That's right: we buy cars that are pretty, ugly, bright green, or custom decaled. To give you a better idea, here are just some of the cars we have bought and accepted in the past:
Classic cars (Pontiac, Chevy, Ford)
Luxury Cars (Genesis, Bentley, Rolls-Royce)
Vespas
Ducati
Electric Cars (Tesla)
Volkswagen, Nissan, Mazda, Land Rover, and more!
As long as it has wheels, we will probably accept it.
What Makes SellMart Better Than Other Services?
That is a great question. The aspect that sets SellMart apart from other sellers is our philosophy. There are other methods of junk car removal that are less than transparent, such as Craigslist, that never really allow you to know the character of whom you are selling to. SellMart is trustworthy with over 800 positive reviews as we offer some of the best cash for cars in Fresno. People praise our consistency, efficiency, and overall accommodation process. It is not about making a quick buck with us, but about making you, the customer, happy. We are car people first and foremost, so we completely understand the tough position you might be in with your junk car.
How Much is Too Much Damage?
There is no such thing as too much damage. Now, of course, we can't promise to offer an amazing price for such a vehicle, but we have accepted salvage title cars, which means the damage on the car exceeds its selling price. These damages include vandalism, weathering, and flood damage. Other places would really have to consider buying these cars, but we have no preference. Even if the car has no title or doesn't pass the smog test, we will still buy it from you for cash. We hope this has given you a good idea of how to get rid of your clunker hassle-free. There is simply not another junk car buyer in Fresno as good as us, so give us a call today and we will assist you as best we can.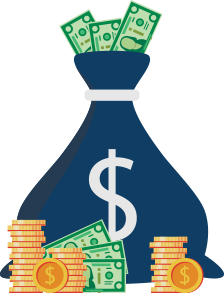 Why Work With Us?
Sell Any Car Free Towing Fast & Friendly
We are open 7 days a week!