TRADE CASH FOR CARS IN IRVINE
Sellmax cash for car as a company purchases used cars from individuals. Instead of you going through the hassles and stress of advertising or posting ads on Craigslist or other platforms to find buyers for your car, you can instead call our company and we will buy the car from you, we purchase all cars no matter their conditions or state, even if your car has a problem, superb!! We take damaged, junk and even cars in a good state for a reasonable price.
Please note: WE DO NOT SELL CARS, we only buy from private sellers.
WHY CHOOSE CASH FOR CARS IN IRVINE.
There are numerous reasons why you should sell your car to us.. Firstly, we are a local service provider situate at Irvine, selling your car to us is extremely easy and fast, you do not have to go through rigorous processes just to sell your car to us. We have been in the business of buying cars for years and we pay cash right away. While you may be ready to sell your car to us, you may be faced with the problem of how to get your vehicle to us, if you are having such challenges, worry no more! We will come to you, we provide free towing services, so instead of having to drive around to different car stands. You can instead just go to our company website and call our numbers, one of our certified auto experts will come and meet you and you won't have to incur any charge for us picking it up at your location. At CASH FOR CAR in IRVINE, we buy cars that are damaged, broken down, old or junk, no matter the condition of your car, the company can purchase it from you.. You know the beautiful thing about selling to us? No more dealing with strangers in your house or anywhere at all, you can now deal with a trusted company that has been tested over the years. When it comes to cash for car selling process, you don't need to leave the comfort of your home and be inconvenienced. Just call us now, we are very prompt and swift.
STEPS TO SELL YOUR CAR.
First step in selling your car is to go to our website and call the numbers there.. You will then provide us with simple details of your car such as; model, the year, the location where the car is and the condition that your car is currently in. after getting the above information's, next is to formulate an offer to you. By formulating an offer to you, we simply send one of our friendly staffs to look at the vehicle at your own location and confirm the condition of your car, if the vehicle is damaged or not. They will check out the make, model, year and the mileage of the vehicle. If the car is older, the price will certainly be lesser than a newer car though some classics may be worth it.
Secondly if you accept the offer after the above steps, we will pay you cash. We handle all paper works with you. It is as easy as that..
Remember we also buy junks and clunkers too.
GREAT THINGS ABOUT THE COMPANY
We offer a no obligation quote, so there is no risk when you contact us.
We give you a price and you are at liberty to accept or refuse the price
We have friendly staffs standing by to assist you
When you call us from the numbers on the website, you are presented with a friendly staff member who can help you right away……. At CASH FOR CAR IN IRVINE, we buy cars with no title.
We also buy cars no longer running,
We also purchase cars that have not passed the smog test.
Tell us about your car and we will purchase it from you…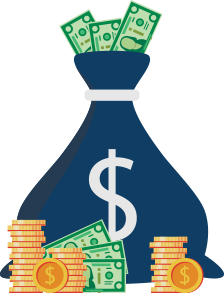 Why Work With Us?
Sell Any Car Free Towing Fast & Friendly
We are open 7 days a week!