Sell Smart with SellMart Cash for Cars
Your #1 choice for selling your car in Jamul, CA
We'll buy your car regardless of the condition.
Do you have a car that's taking up space in your driveway? Maybe that old piece of junk doesn't run anymore, and you need it gone quick! Are you ready to upgrade your ride and need cash for a down payment? SellMart has you covered! Whether you need to free up space, get rid of an old, unused vehicle, or need extra cash for an unexpected bill or expense–SellMart can come to you and put money in your hand and give you peace of mind in a stress-free environment.
Why selling your car for cash is a great option.
Let's face it – the cost of living is on the rise, and it's left many folks strapped for cash or in need of a few extra dollars. What's a better way to add additional funds in your pocket than selling your car for cash? SellMart takes the hassle and middle-men out of the equation and puts money straight into your hands. No need to worry about meeting strangers from the internet or dealing with dealerships that will try to undercut the price of your vehicle. SellMart is a safe, easy way to sell your car and get it done quickly! What's more simple than that?
We come to you!
Let SellMart take the stress out of selling your car by having a qualified professional come to your door! We offer a detailed inspection and great pricing for your vehicle. We offer honest, up-front prices and provide free towing. What's better than getting a great deal for your car, cash in your hand, and free towing? That's what makes SellMart stand out from our competitors.
A trusted source for decades
We've been in the business of buying cars for cash since 1989 and providing professional, quality services to all of our customers. SellMart prides itself in offering the best quotes, easy-to-use online tools, and real people on the other end of the phone, ready to assist our customers in Jamul. We've built a loyal clientele that trusts us to provide the best, most honest prices, professionalism, and excellent customer service. SellMart started as a small business, but we have expanded across California to make selling cars for cash as easy as possible.
What to expect when choosing SellMart
Our courteous and friendly sales agents are here to help get the most out of your experience. After collecting the necessary information about your vehicle and its condition, we will schedule a time and date that works best for you. From there, we send our best auto-specialists to inspect your vehicle and give you a quote. Once you've approved the terms of sale, you can expect our professional sales agent to create a bill of purchase and issue you a check for the agreed-upon amount. Once you've received your payment, our agent will have your automobile towed away free of charge.
Giving you the best experience possible
SellMArt Cars for Cash of Jamul wants to make sure the process of selling your car and getting cash in hand is as easy and comfortable as possible. With a proven record of success, we are confident that you will be more than pleased with our services and the quality of care you receive. We are here for you from the very beginning to the end and can answer any questions that you may have along the way. Feel confident in knowing that you've made the wise choice of choosing SellMart for all your vehicle sale needs.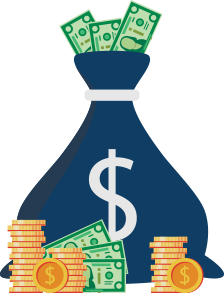 Why Work With Us?
Sell Any Car Free Towing Fast & Friendly
We are open 7 days a week!