The Quick and Easy Way to Get Cash for Cars in La Jolla
So, you're ready to sell your car…
Do you know where to start? You might shop it around to local dealerships; devote a weekend to sitting in cubicles with whatever salesperson is available at the time, only to have them nickel and dime the value of your car down to the very last dollar. That is, if your car can make the trip.
Alternatively, you could sell it privately; list it online, wait for inquiries to trickle in, invite perfect strangers to your home to inspect your car, only to leave without it anyway.
Don't you wish there was a better way?
SellMart Cash for Cars Pays Cash for Cars in La Jolla
You shouldn't have to convince anyone to buy your car. Instead of working with national chain dealerships or private sales, work with a trusted company in your city that employs friendly, certified auto buyers who will pay money in cash for cars in La Jolla. We don't sell cars, period. That means no pressure to trade in your vehicle, and no waiting for offers. We provide fast turn around; local, friendly service and obligation free offers, regardless of condition.
What Cars Will We Buy?
The real question is, what cars won't we buy? Whether your car is old or new, SellMart Cash for Cars wants to make you an offer.
SellMart Cash for Cars is your local junk car buyer in La Jolla. That's right, we even pay cash for junk cars in La Jolla. Sell your damaged car, running or not, no title needed. We will buy your car even if it does not pass the smog test.
Not only are we your resource for car recycling, you can count on us for junk car removal, too. And that includes free towing.
SellMart Cash for Cars does exactly as it says on the tin. We pay cash for cars in La Jolla. From Classic Cars to Clunkers, we buy cars from private sellers like you. That's it.
How Does it Work?
The process couldn't be simpler! Our staff is standing by to assist you right away, so all you need to do is:
Give us a call and tell us about your car.
We formulate and present you with a no obligation quote.
If you accept the offer, we will send one of our staff members directly to you. They will look at the vehicle, pay you in cash for your car and handle all of the paperwork with you directly. There is no risk to you when you call. We give you a price that is yours to accept. If you choose to decline, you just carry on about your day.
It's as easy as that.
How Do We Calculate Your Offer?
We will buy cars of any age or condition. That being said, a few factors come into play when calculating your offer. These can include:
Make
Model
Year
Mileage
Condition
All of these conditions factor in to the price we pay for your vehicle, and will all be reviewed when calculating your offer.
Why Should You Sell to Us?
If you are looking for an quick, easy and low risk way to sell your car, then you are looking for SellMart Cash for Cars. We are a friendly, trusted, local service provider that will come to you with an obligation free, cash offer for your car, regardless of make, model, age or condition, no title needed. We will even haul it away for free. With SellMart Cash for Cars, there is a better way to sell your car.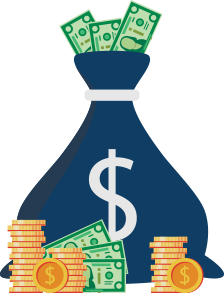 Why Work With Us?
Sell Any Car Free Towing Fast & Friendly
We are open 7 days a week!