SellMart Cash For Cars in Lakeside Guarantees an Individualized, Buyer-Friendly Car Selling Experience
Cash for Cars in Lakeside is looking to buy your car, no matter the condition! We are a trusted company based out of San Diego, California, and we are now happy tobe serving you in the Lakeside area, as your local service provider. SellMart buysall cars, and we guarantee that you will walk away smiling with money in your pocket!
Benefits of Choosing Us?
We understand our customers and the importance ofproviding you with a seamless, neighborly car selling experience. Our company also strives to provide you with a safe, convenient experience that savesyou time and stress from having to drive around looking for car dealerships or posting ads on Craigslist where the outcome could be totally unpredictable. Cash for Cars in Lakesidewill handle everything from providing you with an honest quote, handling all the paperwork and will even provide you with a free tow, at a time convenient for you, should you decide that Cash for Cars in Lakeside is right for you.
It's all About Taking the First Step!
By giving us a call at (619) 202-5700,a dedicated member of our team will help you by clearly outlining our process. They will start by asking for you to provide all the necessary details like the make, model, year, mileage, and an overall description of your vehicle's current condition.If your vehicle is older or no longer running, we are still interested in your car. If your car is newer or considered a classic car, it may be worth a lot more! Just wait, it gets better!
Got Junk? Junk Car Buyer in Lakeside is Ready to Buy:
No title?
Unable to pass the smog test?
Damaged?
Broken down?
Running or not?
Clunker?
Simply need a junk car removal?
No matter the condition, sell your damaged car! Cash for Junk Cars in Lakeside is more than happy to take it off your hands and will guarantee to put money in your pocket.
Ready to Sell?
After speaking with a dedicated member of our teamover the phone, one of our trusted and well-knowledgeable on-site certified auto buyer will come directly to you, meaning you do not even need to leave your home! Our on-site certified auto buyer will perform an in-person inspection to quickly check everything over and to look for anyadditional details. We perform an in-person inspection to make sure that we provide you with the most accurate offer as we guarantee a fair,no obligation offer.
It's Time to Make You an Offer!
Upon completing our in-person inspection, the certified auto buyer willproceed to provide you with a no obligation offer. Wewill never pressure you and can reassure you there will never be any risksassociated with calling us. We provide a straightforward process, and our team will give you with an honest quotebased on the make, model, year, mileage, and an overall condition of your vehicle.
Now, you have two easy options, without the pressure of a local dealership. You can simply choose:
You don't like the offer?
We will be on our way, and we will thank you for your time. We will never pressure you.
Do you accept the offer?
Even better! Should you choose to accept our offer, our provider will proceed to pay you in cash. Yes, you read that correctly. We will put money directly into in your pocket.
Upon accepting our offer, our team will then work closely with you to arrangefor a convenient timeto collect your unwanted vehicle, only after having fulfilled our fair offer, in cash. At this point, we will take it from there. You do not need to worry about any paperwork or stress that comes with selling a car. Cash For Cars in Lakeside has got your back!
SellMart's Guaranteed Experience!
At SellMart, we believe strongly in customer satisfaction. A member of our friendly and trustworthy staff is standing by, and they ready to assist you. We will always offer a decent, genuineoffer, will buy all cars, running or not, damaged, needing recycled, etc. SellMart guarantees to put money in your pocket and ensures a stress-free, honest experience. We look forward to making your car selling experience as seamless as possibleand to having you on your way with a smile on your face and money in your pocket!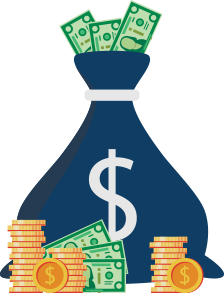 Why Work With Us?
Sell Any Car Free Towing Fast & Friendly
We are open 7 days a week!