How to Get Cash for Junk Cars in Moreno Valley
Want to know a fast and easy way to sell your damaged car in Moreno Valley? SellMart Cash For Cars offers cash on all types of vehicles, including classic cars and wrecked vehicles. We make getting cash for cars in Moreno Valley simple and stress-free.
My Car Doesn't Start in Moreno Valley
No worries. Whether your car is running or not, we buy cars in any condition. Please keep in mind, though, that if the vehicle is not running or damaged, it will affect the price. Rest assured you are getting the best junk car removal service in Moreno Valley.
It's Simple to Get Cash for Cars in Moreno Valley
If you are looking for a way to sell your damaged car in Moreno Valley, it doesn't get much simpler than this. We pay you cash on the spot and provide free towing. If you are looking to sell your junk car, give us a call. Our friendly staff is ready to assist.
Can I Possess No Title and Still Get Cash for Cars in Moreno Valley?
SellMart requires proof of ownership and a government-issued ID to sell a car. In some instances, the vehicle registration will work as proof of ownership.
Do I Need to Clean My Old Clunker Before You Pick It Up?
Though your car doesn't have to be clean, it would save our crew some time if you did. You will also need to take the plates off the vehicle before our tow driver arrives. Having these things done beforehand ensures a fast and secure pickup.
What is the Process of Junk Car Removal in Moreno Valley?
It is hassle-free to get your junk car removed from your Moreno Valley property. First, give us a call and tell us about your junk vehicle. The next steps are:
We offer you a no-obligation quote. You have the choice to accept it or not.
If you accept our offer, one of our certified auto buyers will come to look at your car and give you cash.
We handle all the paperwork.
Quick and easy!
How Much is My Junk Car Worth in Moreno Valley?
Several factors come into play when junking your car. We look at:
Make and model
Condition of your vehicle (interior and exterior)
Mileage
Even though there are no set prices when it comes to cash for cars in Moreno Valley, you will get a fair offer from us. If you are tired of driving around looking for a junk car buyer in Moreno Valley, give us a call.
It Doesn't Matter if You Have More Than One, Sell Your Damaged Cars to Us
There is no limit to the number of junk cars you can sell. If you have more than one vehicle you want to get rid of, contact us today.
Car Recycling in Moreno Valley
If you have a junk car that you don't know what to do with, recycle it for cash. Damaged and wrecked cars are recyclable for their parts and scrap metal value. You can recycle your old vehicle to a car buyer, like SellMart, which specializes in buying junk cars. Car recycling helps the planet and your wallet.
What Do I Do If My Junk Car Fails the Smog Test?
If your car doesn't pass a smog test in California, you will not be able to drive it. You also can't register it. If you find yourself in this situation, you can sell your junk car for cash at SellMart. We pick up your car the way it is and give you money on the spot.
Why Should I Sell My Car to SellMart Cash for Cars?
We've helped numerous vehicle owners sell their SUVs and junk cars in the Moreno Valley area. Here are a few reasons why we are the most reliable when it comes to cash for cars in Moreno Valley:
We offer free towing for your junk car
Our staff handles all the paperwork
You don't have to look at that raggedy vehicle ever again
You'll have some extra cash in your pocket
Car recycling has a positive impact on the environment
We have years of experience in the car industry, and we are enthusiastic about making things easier when it comes to selling your junk car.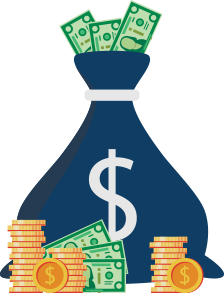 Why Work With Us?
Sell Any Car Free Towing Fast & Friendly
We are open 7 days a week!