Simple Sale: Cash for Cars in Oakland
If you've ever tried to sell your car, you know the hassle it can entail. Posting ads on Craigslist, avoiding scams, or making sure you can trust a potential buyer is usually part of the dreaded process. Trading in cars come with its own set of problems and often with less-than-ideal profit. Are you searching for a simple way to sell your damaged car, get free towing, and be offered friendly assistance?
SellMart Cash For Cars
SellMart Cash For Cars is a local service provider offering car recycling and cash for cars in Oakland. We take away the hassle and offer a better way to get your car sold quick. SellMart Cash For Cars offers free towing services, coming directly to you and taking away the inconvenience of driving around to car lots or meeting up with strangers. Instead, you'll have one of our certified buyers come to you to purchase your vehicle. Our certified buyers are friendly, will deal with the paperwork, and will make your life easy.
Types of Cars We Buy
If you are looking for a trusted place that offers cash for cars in Oakland, no matter the condition, contact SellMart Cash For Cars. We buy cars of all types, in a variety of conditions, running or not. So, if you've been worried about how to sell your clunker or are looking for cash for junk cars in Oakland, SellMart Cash For Cars is an excellent, simple, and quick option. We accept:
Older or newer cars
Damaged cars
Cars that are running or not
Cars that do not pass the smog test
Classic cars (which may sell for more)
Cars with no title
While you should expect that older or more damaged cars will be worth less money, it depends on a variety of factors, which we outline below. Some older cars are actually worth more money, as they are classics!
Steps to Our Simple Sale
If you are wanting to avoid the struggle of finding a seller, trying to get a good trade-in value, or are looking for junk car removal, SellMart Cash For Cars offers a simple process:
You call SellMart Cash For Cars and tell us about your car.
We formulate an offer based on the details provided.
You decide whether to accept the offer.
If you accept the offer, a friendly staff member will come to you, look at your vehicle, and pay you cash. We handle all the paperwork.
Formulating an Offer
SellMart Cash For Cars offers a free, no obligation quote. Have you been attempting to find a seller, trying to find a junk car buyer in Oakland, or been wondering how much money you can get for your car? There is absolutely no risk in contacting us to see what we will offer! In order to formulate an offer, we take note of the vehicle's:
Make, model, and year
Mileage and condition
Running or not-running status
Based on these characteristics, we will make you an offer, and it is up to you if you accept it or not!
A Trusted Source
It may be overwhelming finding a dependable place that offers cash for cars in Oakland, but SellMart Cash For Cars offers you the security of a trusted source, with a local office and friendly staff standing by to assist you. Give us a call, describe your vehicle, and find out what we can offer. If you like the offer, our certified buyers will be right over to get your car off your hands and give you the cash. SellMart Cash For Cars takes away the stress and gives you a simple sale!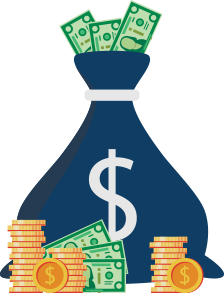 Why Work With Us?
Sell Any Car Free Towing Fast & Friendly
We are open 7 days a week!