How to get Cash for Cars in Riverside
Has it ever occurred to you that getting money for an old car should be easy and simple, and yet often it's quite complicated? With SellMart Cash for Cars, we make it easy for you to get cash for your used or old car.
Rather than having to drive your car around to lot after lot, or having strangers come to your home, SellMart will send trusted staff to you and make an offer on the spot. We've taken all the hassle out of getting cash for your car.
We buy cars running or not, we buy classics, even clunkers. We buy cars with no title or that do not pass the smog test. Now, you can sell your damaged car without the stress or all the extra work.
What Makes Us Different?
We offer free quotes over the phone, if you do not accept the offer, there's no charge for our time
We come to you, sending a trusted, certified auto buyer to your home to make you an honest offer
Free towing services, on the spot if you accept the offer
We'll buy old, used, and broken down vehicles
We buy cars that do not pass the smog test
We buy old clunkers, junk, used, and new cars, even offering more for classic cars
We're based out of California with an office in Riverside, so you can trust we know how to get you the most cash for you car
Save yourself the hassle of having to haggle or argue your car into someone else's hands. SellMart Cash for Cars is eager to meet you and will do all the hard work so you don't have to.
We do not sell cars, we only buy cars, which means you'll get our full attention when you give us a call. Get cash for cars in Riverside and make some room in your parking lot!
How Is The Offer Made?
When you give us a call, we ask for information on your vehicle. We take into account the make, model, year, mileage, and condition into account and use that to formulate your offer.
If you accept, we send a trusted and certified auto buyer to your home to inspect the vehicle. Then, the auto buyer will give you cash, handle the paperwork with you, and tow that vehicle out of your way!
Have an old classic you're finally willing to part with? That classic car can be worth more! Or if you have a car that does not pass the smog test? We can buy it anyway! Old clunker lying around or just looking for a junk car removal with no title? We got you covered!
SellMart Cash for Cars makes getting cash for junk cars in Riverside easy, we offer car recycling with fast and honest service.
How Can You Find Us?
Give us a call at (XXX) XXX- XXXX and speak to one of our friendly staff
Tell us about your vehicle, including make, model, year, condition, and mileage
Listen to our offer
If you accept, a trusted auto buyer comes to your home to check out the vehicle and pays you in cash
We tow at no expense to you and help handle all the paperwork
Breathe easy, you did it!
Never let yourself be stressed about how to get rid of your car, we will do the hard work and get your money in hand in no time at all. Get cash for cars in Riverside and get back to enjoying your life, we do all the hard work.
Get cash for cars in Riverside and enjoy our professional and fast service, you'll be glad you called us!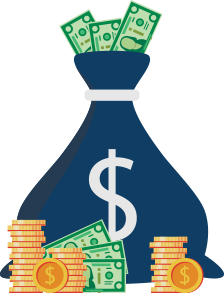 Why Work With Us?
Sell Any Car Free Towing Fast & Friendly
We are open 7 days a week!