Do You Want To Get Cash for Your Cars in Sacramento Without the Hassle?
Do you have a damaged or inoperable car taking up space in your driveway that you would love to sell? You could list it on a site like Craigslist, but it can be risky to have strangers coming to your house, and you have to take time out of your day to meet with them to show them your old clunker and hope one of them is interested.You could drive around town to several used car lots to get multiple offers, wasting time and gas, and then figure out how you are going to get your car to the lot if it doesn't run. You could try to sell it to that kid down the street who likes to work on cars, but then you have to hassle with the paperwork and figuring out when to meet. Who has time for any of that?
Trade Your Used Car for Cash Quickly and Easily
Wouldn't you love to get rid of that junk car now and make some extra cash without all the hassle? Maybe you would finally be able to take that long weekend getaway you have been dreaming of with your significant other, or splurge on a girls' weekend. Or you could put some money away in your emergency fund, or pay off some bills. Sellmart Cash for Cars can help you turn your car into cash without the headaches and wasted time.
SellMart Cash for Cars in Sacramento offers a better solution to get cash for your junk car
We buy cars and get you money for your vehicle, and provide junk car removal and car recycling. You get more space in your driveway, and more money in your pocket without the hassle.
There are other car buyers in the Sacramento area, so what makes SellMart Cash for Cars in Sacramento a different kind of junk car buyer?
We are a local provider with an office in Sacramento. You can trust that we will be there for you.
You don't have to waste time driving around town to multiple car lots. Our certified car buyers come to you, and we even provide free towing.
We take cars in any condition, running or not, even with no title, or proof that the vehicle passed the smog test.
We provide quick service so you can get on with your life
So how does it work?
Call SellMart Cash for Cars in Sacramento and a friendly staff member will assist you right away, and gather information about your vehicle.
Our certified car buyers formulate an offer based on the make, model, year, mileage and condition. Older cars, or cars that are damaged or not running will generally be worth less than newer cars in better condition. However, classic cars, though older, may be worth more.
You will be presented with a no obligation quote. If you like the offer, one of our staff members will come out to look at the vehicle and give you cash for your junk car. We take care of the paperwork with you.
If you don't like the offer, you can walk away. There is no obligation or risk.
If you are ready to get rid of that eyesore leaving an oil stain on your driveway, and make some extra cash, make the call to SellMart Cash for Cars today and sell that damaged car and get cash quickly with no hassles or risks. Visit our website ______ or give us a call at _______. We look forward to working with you!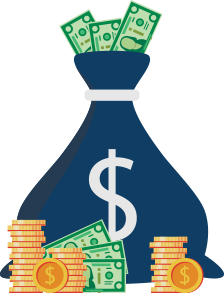 Why Work With Us?
Sell Any Car Free Towing Fast & Friendly
We are open 7 days a week!