** Get Cash For Your Car in San Bernadino
Are you strapped for cash? Have you got an old clunker sitting in your yard or garage that needs to be gotten rid of? Did you know that you can sell your damaged car, whether it's running or not for cold, hard cash? SellMart Cash for Cars in San Bernadino, California has got you covered! This article will explain four aspects of the car recycling process.
Who we are and what we do
How it works
Some of the benefits of selling to our company
How we formulate our offer
Who Are We And What Do We Do?
SellMart Cash for Cars is a local service provider of the San Bernadino area that gives out money for junk cars. And the best part? You don't even have to leave your home! We will come to you and provide free towing for junk car removal. This kind of car recycling is very convenient and also good for the pocket book!
No Matter the Condition
Yes, we buy cars no matter what kind of condition it may be in.
Damaged
Broken down
Old
Junk
No Title
Cars that don't pass the smog test
How Does It Work?
So, what are the steps to getting paid to sell your damaged car? The process is as simple as 1-2-3.
Call us at (877) 227-7741 and tell us about your vehicle.
We will formulate an official offer for your car.
Should you accept the offer that we come up with, we will send out one of our highly-qualified staff members to take a look at the vehicle and pay you cold, hard cash for it. We will take care of all the pesky paperwork with you, and you're done! It's that simple!
Some of the Benefits of Our Services
Once you make the call to us, we offer a no-obligation quote. This means that there is absolutely no risk in calling us. If you like the offer, you can accept it. If not, you can just be on your way. Plus, if you accept the offer, we will send someone out to your home so that you don't have to wander all over the place, looking for somewhere to take the car. We will even tow off your car at no cost to you!
How We Formulate Our Offer
There are several factors that we use to calculate our offer. A few things we need to know are the make, model, year, mileage, and the condition vehicle is in, to start off with. We also need to know if the car is running or not, as this will affect the offer as well. The offer will also be higher or lower based on how old it is. Except for in the case of classic cars, if the car is older, the price will obviously be lower than a newer car. All of these factors will be considered in coming up with an offer that fits the needs of both our company and you as the client.
In conclusion, let's rewind a bit and recap some of the finer points of this article. SellMart offers cash for cars in San Bernadino, California. If you're between paychecks, you can sell your junk car to the fast and easy junk car buyer in San Bernadino. We are one of the best companies that pay cash for cars in San Bernadino, no matter the condition they are in. We even provide free towing! We also cover the three steps that you need to take to get that pesky old car off your hands. Also, this article presents some of the benefits of our service. Lastly, we discuss the factors that go into the offer we make to you. We hope that you have found this article helpful and informative, and look forward to helping you with your junk car. Give us a call right away!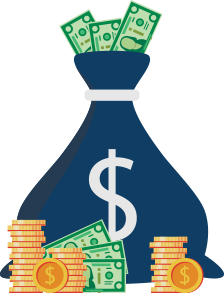 Why Work With Us?
Sell Any Car Free Towing Fast & Friendly
We are open 7 days a week!