Cash for Cars in San Francisco: We Buy Any Car
Are you looking to sell your car? Cash for Cars in San Francisco is a local service provider guaranteed to offer a safe and speedy way to sell your car. Our trusted team is trained in hospitality and will walk you through the process step-by-step. Selling your car couldn't get any easier.
We offer fair quotes and even provide free towing services for all purchased vehicles. We buy cars from individuals, which means we buy directly from you. No more using a third-party site like Craigslist, or driving to dealerships just to be turned away with a disappointing offer. Cash for Cars in San Francisco comes to you and pays you in cash.
Hassle-Free Experience
When you choose Cash for Cars in San Francisco, you no longer have to worry about haggling for a fair price and the stress of dealing with a stranger in your home. Our friendly staff makes selling your car simple and safe. You'll have the security of knowing your vehicle has been priced fair by our certified auto buyers. No title? No problem. If you're ready to sell us your car, all you have to do is:
Call our company and describe your vehicle
We will make an offer
Once you accept, we send a staff member to the location of your vehicle for an inspection and to pay you in cash… it's that simple!
We offer a zero-obligation price quote. This means there is no risk when you contact us. You can get a free quote at any time. There is no confusing paperwork, contracts, or fear of being taken advantage of. All paperwork is done at the location of your vehicle with the assistance of a friendly staff member. We handle it for you. You can sit back and make money.
We'll Buy Any Car
Our quotes are determined based on the year, make, model, and mileage of your car. We ensure that our quote will reflect the value of your car based on its current condition. We buy cars in all conditions- running or not. Classic cars and newer models may have an increased value that will also be determined by condition. We do not buy cars, only purchase them from private sellers. The vehicles we buy consist of, but are not limited to:
Damaged
Broken Down
Old
Junk
Is your old car now a clunker? No worries, we are a junk car buyer in San Francisco and will handle the hard work of junk car removal and car recycling. We even buy cars that don't pass the smog test! We offer cash for junk cars in San Francisco. When we say we will buy any car, we mean it. Are you currently struggling to make payments on a car? Or maybe your car is damaged and isn't worth the repairs. We know there is nothing worse than trying to sell your damaged car. Give us a call today.
Sell Your Car the Right Way
Cash for cars in San Francisco is the right way to sell your car. With fast and easy service, your car will be bought and towed in no time- all for free. We purchase cars quickly. Our trusted company is safe, and we ensure that your experience with us will be enjoyable. When you choose us, you get cash guaranteed.
If you are looking for someone to purchase your vehicle, then look no further. Stop watching your car take up space in your garage or driveway, and give us a call to get your free quote.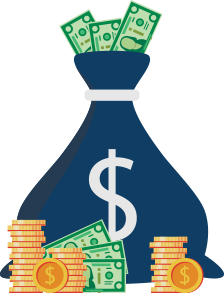 Why Work With Us?
Sell Any Car Free Towing Fast & Friendly
We are open 7 days a week!