Effortless Way to Get Cash For Your Car in San Marcos Today
Do you want to know one of the easiest ways to sell your car? The act of selling cars is a hassle for the average person. Craigslist is inconsistent for buyers and sellers and you're more likely to hit a scam the first time you engage into conversation. Dealerships will never give you a fair shot, not to mention the loads of paperwork you have to go through. Junk car removal places or car recycling programs don't help your pockets either.
Enter SellMart - Cash for Cars in San Marcos, California. They cut all of that out and just want to buy cars. They don't just eliminate any inconvenience that comes with trying to sell your old car, but they make it easy. SellMart - Cash For Cars in San Marcos is local so you won't have to travel long distances to get rid of your car and even better, they come to you. One of their certified auto buyers will drive to your car and purchase it, right then and there.
Another way that makes it hard to easily sell your car is that maybe it isn't in the best condition, perhaps it's an old clunker. That doesn't matter. SellMart - Cash For Cars in San Marcos will take your car even if it has issues. They will take cars that are:
Damaged
Broken Down
Old
A piece of junk
Cannot pass smog - you read that right
If you want to sell your damaged car, your car is as good as gone. Even if you thought it'd be impossible to sell, they will take care of you. They will take a cars, trucks, SUVs and even some RVs! They will also consider giving cash for cars with no title.
So, you're ready to skip out on running lot to lot to find a dealership that will rip you off the least, or avoiding the untrustworthy Craigslist and move forward with SellMart - Cash For Cars in San Marcos?
They have made it quick and simple to start the process. First:
Call the company and tell them all about the vehicle
They will formulate an offer for you to consider
If you agree and accept the offer, they will send over a member of their staff to look at the car and pay you in cash.
Done. It's as easy as that. They even handle the paperwork for you so it is that much more convenient. Did I mention they offer free towing? Another expense you don't have to worry about.
That's not all either. Any quote made by their office is at no obligation to you. You want to take the offer? Great. If not? They don't hold you to it. Their agents are held at a high standard to go above and beyond to assist you in the best possible way. They are informative, genuine, and compassionate.
How much can you expect to make from selling your car to SellMart - Cash For Cars in San Marcos? That depends on several factors:
Year, Make, and Model
Mileage
Condition of the vehicle
They need to know if the car is running or not, how much damage the car may have, and how old the car is, unless, of course, if it's a classic car. The older the car, the more damage it has, whether it's running or not will all factor into how much they will offer you. There are no hangups or gimmicks just an honest assessment for both parties.
SellMart - Cash for Cars is a nationally recognized business. This business was created to make it easier than ever, and safer, for people like you and me to get cash for junk cars, instead of looking for a random junk car buyer in San Marcos. If you want to get rid of your car and want the process to be simple and fair, call them now, get your free quote and make your money.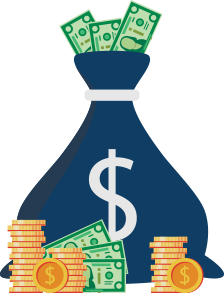 Why Work With Us?
Sell Any Car Free Towing Fast & Friendly
We are open 7 days a week!