Sell Your Car with Ease at Cash For Cars in Santee
Cash for Cars in Santee is ready to buy your car! Is your vehicle used, damaged, or not running? SellMart Cash For Cars will buy it all! We buy everything from classic cars to cars with no title. Our process is easy, fast, and reliable. So don't wait for a buyer on craigslist forever or take your vehicle to a dealership to sell. Let us come to you! It's easy!
We accept it all
We buy cars that other companies and buyers won't! We are a fast and easy junk car buyer in Santee. Sell your damaged car to us. If it is wrecked, does not pass a smog test, or does not have the title, bring it to us, and we will make you an offer. Call it car recycling or junk car removal, but we don't sell cars. We are only interested in buying them from you. We will give you cash for junk cars in Santee no matter the condition.
If your car is in new or good condition, we will give you an even better price. Are you tired of looking for a buyer online and sick of dealerships? Come to us for a quick sale minus the headache. We have a local office in Santee and are ready to give you a quote, all you have to do is make the call, and we will do the rest. Get rid of the car taking up space in your driveway and sell it to us in just three easy steps. There's nothing to it.
Sell us your car in three simple steps:
Call us for a quote
Receive an offer
Accept the offer, and we will come to you for the rest
Get a free quote
Get a quote from us free of charge, with no obligation. Call us and tell us the make, model, year, mileage, and condition of your vehicle. The offer will vary based on if your car is new or old, running or not, and if it is damaged, but Cash for Cars in Santee will still make you an offer. Some classic cars may be worth a lot and we will give you a fair offer. Once you have the offer, you can decide whether you want to accept it or look elsewhere with no commitment or fees. We have friendly staff standing by to assist you through each step. Our process is simple and stress-free.
Accept our offer
Once you accept our offer, Cash For Cars in Santee will come to you and provide free towing, so you don't have to worry about the hassle. No more driving around to different car lots or showing your car to strangers. Instead, get money from a trusted company for your old clunker, and let us do all the work! We will send a certified auto buyer to your house to assess the car and pay you cash up front. We will handle all of the paperwork with you, so you don't have to worry about it. Then, we tow the car out of your driveway for free. It really is that easy!
Sell your car
Cash For Cars in Santee makes it, so you don't have to deal with strangers or dealerships. We are a trusted company with a track record of making the process of selling a car straightforward and painless. We don't care if your vehicle is damaged, wrecked, or stopped running. Quit spending your time on shady deals or dealerships, we want your car, and we will make you an offer. We send a professional to come to look at the car, pay cash directly to you for it, handle the paperwork with you, and provide free towing. Don't look any further, call us and we will make you an offer on your car.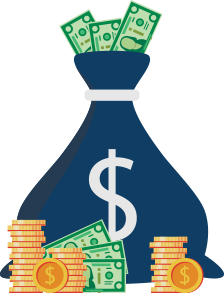 Why Work With Us?
Sell Any Car Free Towing Fast & Friendly
We are open 7 days a week!