Steps to Get Rid of Your Old Car Fast - Cash for Cars in Riverside
Got an old clunker in the driveway or garage that needs to go? Are you curious about how easy it could be for you to sell your damaged car? SellMart Cash for Cars will buy your car, running or not, located in Riverside, CA. We are proud to serve your area and would love to help you sell your car for cash without having to do it privately!
Does SellMart Cash for Cars in Riverside really want to purchase my damaged car?
It's that simple, we buy cars! Our service will make your junk car removal more seamless than you had imagined. We are dedicated to ensuring that you have a professional and supportive experience when selling your damaged car. No extra spend will be necessary on your end for advertising or getting attention to your vehicle. We have one goal and that is to buy your car! Upon giving us a call, you'll be met with highly trained staff, ready to walk you through our process and gather information to get you money for your car.
How does SellMart formulate offers for junk car removal?
First, we need you to pick up the phone and give us a call. No travel or meeting up necessary to begin the process. Our kind staff will walk you through a series of questions to formulate an offer on your car. Be prepared to discuss the details and condition of your vehicle, and our team will communicate with patience and care. We pride ourselves on being able to formulate offers for cars with varied conditions. SellMart Cash for Cars in Riverside will eliminate the hassle of trying to figure out the details all by yourself.
Factors To Consider When Waiting for Your Offer
Offers may fluctuate depending on these factors:
Whether the car is running or not
The severity of damage the car has
The amount of mileage that is on the car
The amount of Cash for Cars in Riverside may also be influenced by the make, year, and model
Additional consideration will be made for newer models and classic cars
No Risk Taking Necessary When Receiving Your Offer from SellMart
Upon review of your provided details, SellMart will offer a no obligation quote once receiving the appropriate market information on your car. If you don't like it, you can walk away, no consequences. If you accept it, you'll be one step closer to receiving money for car recycling!
What makes us a standout junk car buyer in Riverside is that we also create offers for cars that do not pass an emissions test. No title? Not a problem. What are you waiting for? The car you've been holding onto for years can be turned into cash by partnering with our trusted company.
Stay At Home and Let SellMart Travel to You
Other junk car removal companies will have you transport your vehicle to their lot, or charge you for pick up. SellMart will send an expert over to you to inspect your car in person and guide you through the final paperwork necessary to receive payment. The last thing you want to do when selling your old car is worry about moving it one more time. Let SellMart Cash for Cars in Riverside tow your car, free of charge. We are proud to offer free towing to our customers and want to meet you where you are.
Get Started With SellMart Today
We understand how frustrating it could be going through all of the steps on your own to try and sell your unwanted vehicle. Just follow these simple steps, and extra cash could be yours!
Give our SellMart team a phone call and provide details about the Year, Make, Model, and Mileage of your car along with other details.
Accept or Kindly Decline the offer our team will provide with a quick turnaround from your initial phone call.
If you accept, stay put! Our team will come to you to view the car in person and help you fill out all of the necessary paperwork and receive your cash payment.
Wave goodbye to your sold vehicle with free towing! SellMart Cash for Cars in Riverside will take care of the rest.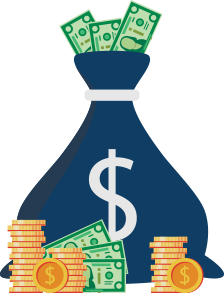 Why Work With Us?
Sell Any Car Free Towing Fast & Friendly
We are open 7 days a week!